Blog Posts - Cooking With Children
I am a huge fan of sushi. I love fish and I also love the vegetable kind. Sushi restaurants are somewhere I love to go. I have taken the kids, but they aren't as keen on the raw fish, instead they opt for the bento boxes. These are fab and cont...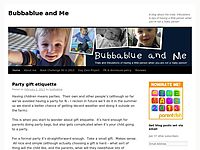 Whenever I need to provide cakes or biscuits for work birthdays, I always make these delicious golden ginger macaroons.  At my old work there were a couple of colleagues who would always rave about them, and my boss has done the same after this birt...
Cooking with your kids has awesome benefits. I utilized cooking with children as a teaching strategy often in my home and classroom. Cooking teaches kids in every area of study, math, reading, science, social studies, and even social emotional. The b...
  To celebrate the launch of their Cooking with Kids Customer Recipe Challenge, Tesco Real Food  invited several bloggers and their children along to a kids cook-along afternoon. The event took place at the fabulous Maggie and Rose Family Club...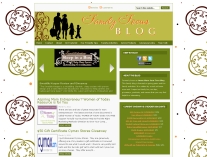 Most likely you have some daily chores for your kids to help with. Giving children chores not only helps out the family but to teaches children a few things about real life. Why not let your kids help you cook dinner or a weekend breakfast? Getting y...