Blog Posts - Cooling Tower Engineers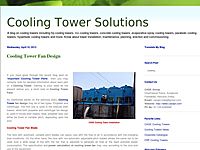 Known to all, sound energy is transmitted through the atmosphere in the form of pressure waves. Sound pressure levels (SPL) is expressed in terms of decibels (dB). The frequency of sound is expressed in Hertz (cycles per second). The overall mea...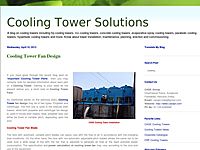 Like any other part in Cooling Tower system, Fill Media has its special role. A perfect fill media can help a tower to continue smooth operation. While a defective fill may damage the entire cooling process.The heat exchange between air and water is...