Blog Posts - Costuming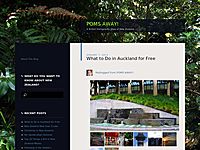 A few weeks ago, I attended something quite wonderful called Chimera. Over the course of a weekend, I was an evil inventor's leather-clad henchwoman, a mage fighting goblins in a forest, a bee with socialist leanings, an imprisoned rightful heir to... It seems like every week there's some new TV shows premiering on TV.  So for this week's Geek Alabama TV reviews, let's talk about Heroes of Cosplay on Syfy and Cutthroat Kitchen on Food Network. Heroes of Cosplay To be honest, ...
Last Saturday was the Project Hero fundraising event for the Wounded Warrior Project and it turned out wonderfully. The event was hosted by Hero Comics and we are so thankful to Todd and the crew for aiding in the planning and execution. We raffled o...
So, Lately I think I have been acting a bit sour, so I have decided to do the Thankful Challenge (not sure the real name, but that is what I call it) I am going to post every day, or every couple of days, and say what I am thankful for. Hoping this w...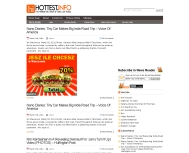 The demise of one of broadcasting's oldest institutions, the daytime soap opera, crept closer Thursday as ABC announced it would end two of its long-running daily serial dramas, "All My Children" and "One Life to Live." The decision will le...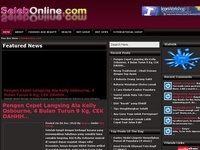 Continuing forth on her touring efforts, Lady Gaga was spotted leaving the Hazelton Hotel in Toronto, Canada en route to Buffalo, New York on Friday (March 4). The "Born This Way" hitmaker was her usual eccentric self, as she donned a barely there e...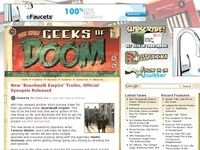 We don't necessarily need to do much of an introduction for the 40 notable photos taken by Geeks of Doom photographer Derek Deweese (and a few by myself, which you can tell by the crappy quality of my iPhone 3G) at Dragon*Con 2010. You can imagine...
The shittiest moments that happened to me in the last 10 years: Being fired from Rogers iMedia. Going from a $45k job to barely eking out a living caused me to lose a lot of friends, a relationship and most of my dignity. Getting laid off also made m...