Blog Posts - Cottage Gift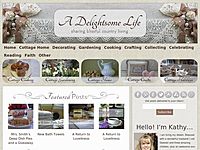 Annual Christmas Party Left-Right Game Prize Each year we host a Christmas party. I decorate, cook and prepare gifts. Dearest and our daughter do the entertaining. Part of that entertaining includes the 'Left-Right' game set to Christmas...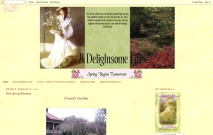 When God Uses Others to Bless YouWe had a visit today from some very dear people who are members of the church we used to attend. Several years back my husband became a Preacher and we now serve a small, rural community. Our home church sends us supp...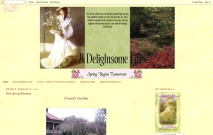 With inspiration from the Southern LivingFlower Arranging book I received this past weekendand with the lovely wrought iron basket I chose a few flowers from my garden to createthis flower arrangement.Sharing this post with The House in the...