Blog Posts - Crazy Videos FLIPPING AWESOME - High School Striker Scores After Flipping Over Goal Keeper - Video This has to be the most creative goal we have ever seen!!! Columbine High School Striker Scores After Spectacular Somersault Over The Opposing Goalkeeper! Young Scorpion King !! - U-14 Soccer Player Scores A Sick Scorpion Kick Goal In the soccer goal hierarchy, a bicycle kick goal is second only to the incredibly rare scorpion kick goal. Like this beauty by a teen on Brazilian club Grêmio's U14 yout...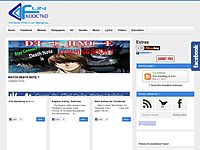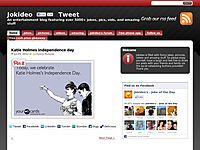 Omg I had to share this crazy man, he must be hitting 100mph plus through heavy traffic, check out this mad man for yourself! He must have a death wish!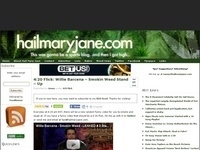 We watch from some dudes helmet-cam as he takes a wild ride on a BMX bike with a crash landing. Make sure you go full screen on this vid in order to get the full effect. And make sure and wave at the two dudes to the right when we get to the top of [...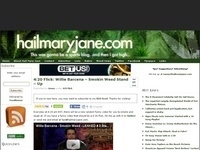 For today's 4:20 Flick we check out an amazingly brilliant individual that makes Fire Marshall Bill look like an amateur. A big pile of wood and debris does require a large amount of fuel to ignite, as you will see here in today's video.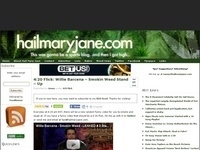 We watch a video of a Jeep flipping over while climbing a steep rock and after it crashes a dog escapes out the back unscathed. Peace out and thanx for tuning in to this edition of HMJ's 4:20 Flick! Toke on, Greenie's! Images via: Google...