Blog Posts - Creative Carte Blanche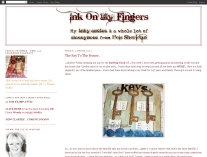 Goodly afternoon! Ooh I love it when a plan comes together! It isn't often that I think of a project and actually make it so it looks like it did in my head. This project started out in my head looking like... well, exactly like the...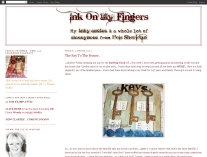 Cor blimey!!! Who fastforwardeded June already? Happy July all... I am here today to let you know about a brand new theme over on the Creative Carte Blanche blog starting right now. And... I chose the theme *sooo excited!* &nbs...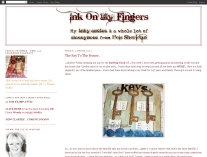 Cor blimey and thrice! I can't believe how quickly this year is whizzing past, June already!! Which means it is time for me to show you my offering for this month's Creative Carte Blance blog theme of "Winged Things". &nb...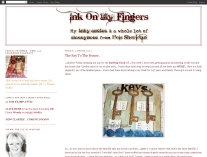 Cor blimey, you know I loves a good old challenge theme and this month, over at the Creative Carte Blanche blog, Cheryl has set a grand prompt for us all.... to use something Wild, a Word and some Wood! This one certainly got me all of a...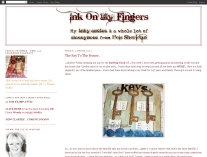 ...Cor blimey and thrice!!! Two blog posts in a week!!! I know, I know, whatever next eh? I have been playing again for the Creative Carte Blanche theme for April, which is Cigar Boxes. However, I have had a lot of...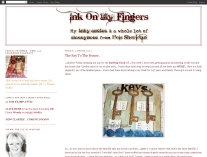 Evening! Tis that time of the month again when it is my turn to share on the Creative Carte Blanche blog. This month the theme is "Alter a Cigar Box". Ooh, did someone say alter? Whooothooot! I loves altering stuff!&nbsp...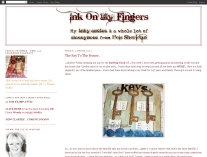 Ooohlalaaaa.. I loves a recipe I do!! This month on the Creative Carte Blanche blog, Candy has set us a delicious recipe to use lace, metal and corrugated paper together on our projects. I had the best fun playing, getting covered in ink,...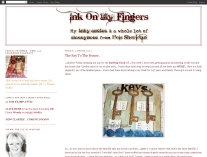 Ohlalaaaaa and thrice! Firsty, goodly morning!!! Secondly, I am SOOOO excited... can you tell? Practically fizzing with excitement I am! Remember a few weeks ago I told you about the new Creative Carte Blanche blog?&nbsp...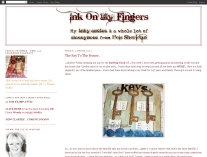 ... I am SO excited to be able to finally share with you all some news that has been getting me all of a tizzy for a few months now. And what is this news? Only a brand new challenge blog to tantalise your artyness and excite your inkines...