Blog Posts - Cuidado Intensivo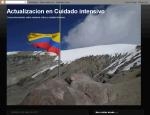 Las guías de consenso Europeo sobre choque circulatorio(Shock) y la monitoria hemodinámica bajo este escenario publicadas Online en Noviembre del 2014 en el Intensive care Medicine por los doctores Cecconi, De Backer, Antonelli, Mebazaa, Pisnski, V...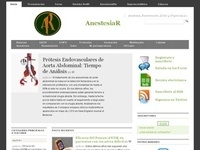 AnestesiaR - Anestesia, Reanimación-Críticos, Dolor y Urgencias en la redEn esta nueva revisión hemos encontrado aplicaciones que nos pueden ser útiles en diferentes áreas de nuestra especialidad. Esperamos vuestras opiniones y sugerencias.La e...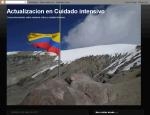 Con el fin de realizar educación médica continuada para la población asistencial (Medicos y terapeutas respiratorias) del Eje cafetero interesada en la patología y el manejo de los pacientes críticos, así como celebrar el primer año de l...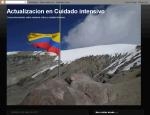 Recientemente fueron publicadas en Critical care medicine las guías 2012 aceptadas por el American College of Critical Care Medicine para el diseño de las unidades de cuidado intensivo, justifican el porqué construir una nueva unidad o realizar un...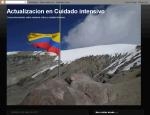 Algorithms for the Medical Intensive Care Unit, Así se titula el documento que encontramos en el Home Page del Cleveland Clinic. Estos algoritmos son publicados por el doctor Alejandro Arroliga del departamento pulmonar y cuidado intensivo de la...