Blog Posts - Cuisine Du Soleil
Vingt-cinq livres de cuisine à offrir et à s'offrir Des idées de dernière minute (c'est toujours la course en cette période) à mettre sous le sapin, avec des livres de cuisine (ma passion et toujours un bon cadeau) : des nouveautés, des clas...
Dédicace de Cuisine du soleil et 1001 secrets d'une italienne pour cuisiner les pâtes à Paris le 26 mai chez Atout Livre Et voilà comme promis il y aura une soirée dédicace le 26 mai de mes deux derniers livres : 1001 secrets d'une italienne...
Cuisine du soleil de Edda Onorato Après vous avoir annoncé la sortie de mon nouveau livre 1001 secrets d'une italienne pour cuisiner les pâtes, voici une autre petite nouvelle toujours secteur livre ;-) Mon deuxième livre Cuisiner les produits...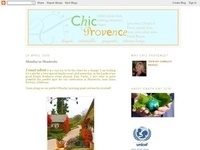 Now that spring is (nearly) here, can summer picnics be far behind? Elizabeth Bard thinks it is perfect timing to search out lavender and apricots, combine with almonds and make these picnic-worthy financiers for your first picnic...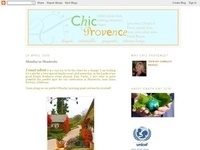 Well other than sweltering in the heat, how has your summer been going? I've been busy designing... bedrooms! a master and a guest... and of course how can I not be influenced by the soaring temperatures this exceptionally hot summer here in Nor...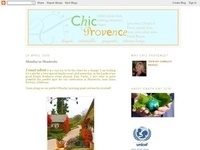 ...as surely as the squirrels outside your window are burying acorns, Southern Girls everywhere in the world get a primal urge to polish the silver......the rains begin after 7 months of dry weather to drench the back yard......these things...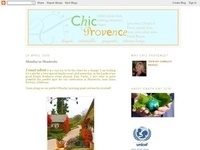 Since I have recently returned from a month in the Deep South, I am full of visions of the old southern mansions and ways. Touring this stunning old plantation gives a window into that gracious way of life long, long ago, before air conditi...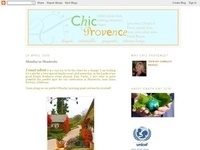 If there is one tiny thing I miss about Provence, it's this wonderful beverage.. Schweppes Agrum'. LOVE it!! can't get it here in America... so far my search has yielded nada. Can you not tell just by looking at this bottle that it is very delicious...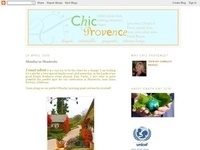 Hope your weekend is wonderful.. I'm spending a relaxing day with Chris and Nicky chez nous, having walked already to the local farmers market and planning a springtime feast for a leisurely Sunday lunch, we've been listening to extravagant Ital...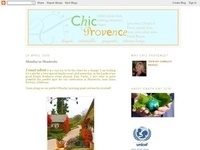 Browsing the auctions in Provence this weekend I came across this wonderful mid-century oil painting of an innocently sweet St. Tropez harbor. I love this genre of painting.. naive, color-saturated and slightly impressionist paintings of the sou...