Blog Posts - Curly/afro Hair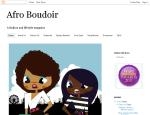 If your hair is natural and coloured it needs a little extra TLC. If your hair is relaxed and coloured it needs even more TLC as the double chemical process can take quite the toll on your hair. My hair has been natural for nearly ten years but I'v...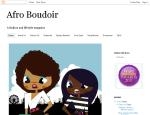 I know I'm a little late to the party, but would you believe that this is my first time owning an Afro comb? Naturals the world over practically live with their Afro comb, picking out their luscious curly/kinky fro until it has reached the highest...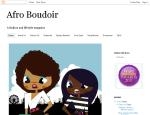 If you have highlights/ombre in your hair, you are going to love Aveda Blue Malva shampoo and conditioner. So why blue shampoo? If your hair is naturally dark, your underlying hair colour is probably red. No matter how you get your hair lighter (high...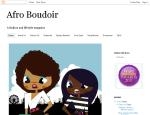 Read on for my new favourites for looking after colour treated natural hair: Leonor Greyl Masque Quintessence – £79 Yes this conditioner is expensive but in all honesty, it is like nothing I have ever used. It's specially formulated for dry...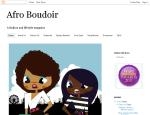 Lush Marilyn is a hair treatment, inspired by Marilyn Monroe but not only for blondes. If your hair is naturally blonde or has been chemically lightened in any way, this product can help. It's a pre wash treatment formulated to help keep hair shiny...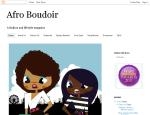 This Breast Cancer Awareness month Paul Mitchell is supporting CoppaFeel, a UK charity working especially with young women. CoppaFeel aim to stamp out late detection and misdiagnosis of breast cancer by ensuring people know the signs and symptoms of...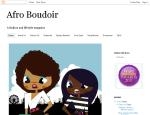 If your hair needs a little TLC, you won't regret trying the Redken Diamond Oil Deep Facets Intensive Treatment Hair Mask. It contains fatty alcohols (not water soluble if you're following the CG method; I'm not) and a mixture of seed oils to r...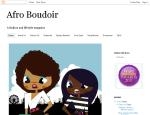 I am no stranger to colour (see here and here) but it's a different kettle of fish when you're dealing with coloured natural hair that you intend to wear curly. Along with the usual issues often associated with natural hair (namely moisture) add...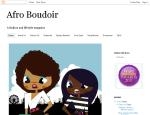 If you're new to the cosmos that is natural hair, transitioning from relaxed to natural hair is something you need to get familiar with – you're going to hear the term a lot! It's basically the process of going from chemically altered...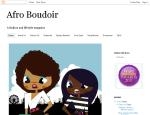 If you're looking for a way to strengthen and revitalise your hair you need to introduce Lush Henna Bars into your life. I stopped texturising (never had it relaxed) my hair in 2007 but 9 times out of 10 my hair was always blow dried straight. I ha...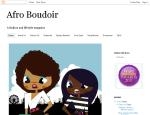 I've spent an inordinate amount of time on YouTube researching weave maintenance! Through trial and error, these are three great products to care for your weave: Paul Mitchell Neuro Dry Blow Dryer – £99.95 This 2000-watt dryer takes hair care to...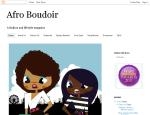 Once you colour your hair (weaves, natural or relaxed) your hair care routine totally changes. While moisture was probably your main concern, now you also have to consider colour fade. I love the colour I got done at Daniel Galvin (review here) but n...