Blog Posts - Current Affairs Sports

Radio HRN is a online radio station. Radio HRN broadcasts to the regions 24 hours a day, 12 months of the year. With a great mix of Current Affairs, Spanish Talk, Sports Talk, Sports News. Radio HRN official website address is emisorasunidas.hnThe po...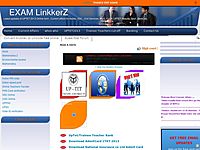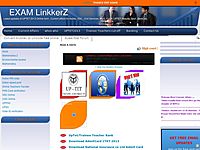 Olympics Games Host cities1. 2014 winter: Sochi (Russia)2. 2016 Summer: Rio de Janeiro (Brazil)3. 2018 winter: Pyeongchang (South Korea)4. 2020 summer: Tokyo (Japan)Asian Games Host cities1. 2014: Incheon (South Korea) (Note: 2010 Asain Games held in...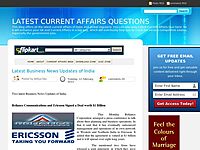 The chess Legend Viswanathan Anand proved all his critics wrong and won the tournament called Candidates chess. The five time world champion held Sergey Karjakin of Russia to a draw in 91 moves in 13th round and won the tournament with a spare round...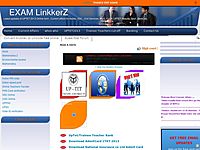 FrndsDelhi Waveriders on 23 February 2014 emerged as the champions of the Second Hero Hockey India League 2014 after defeating Jaypee Punjab Warriors at Astroturf Hocket Stadium in Ranchi. In the final match of the tournament, Delhi scored 3-1 agains...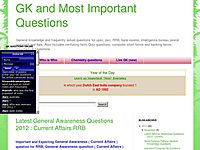 Expected General Knowledge questions for all competitive exams (IBPS, RRB, Postal Assistant,PSC etc) Current affairs Gk questions Make sure you knew at least two recent year and venue of the events. 1. 2012 Olympics is held at ? Answer: London...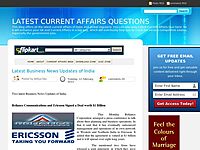 Cricket as everyone knows gains much significance in all over the world. It is the national game of Britain, but it is much well-known in Asia, especially in Indian, in Pakistan, and in Sri Lanka. Like every activity Cricket have its own style, passi...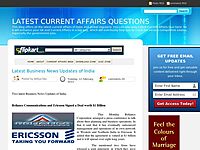 In a country obsessed with cricket and movies, cricketers and Bollywood actors become the first and most admired role-models for our children. So you will find most young girls wanting to become Deepika and Katrina and young boys who want to emulate...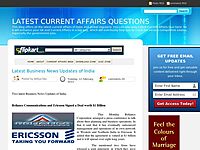 Sahara India                        Sahara India announced that they want to exit Indian Premier League with their own team Pune Warriors India, which it bought few years back at the auction. Pune Warriors players will definit...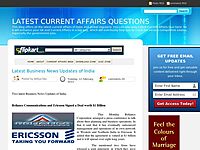 It is hard to imagine Manchester United Football club without Sir Alex Ferguson, but now we have to, because the great scot-man decided to put an end to his spectacular managing carrier. In his 26-years of...