Blog Posts - Current Indian Affairs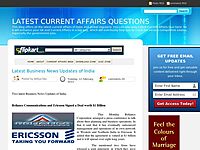 Best Airports India earns the privilege of having three of top five airports of the world providing awesome international level services. Airports of Delhi, Mumbai and Hyderabad, these three Indian airports are included among the world's five best...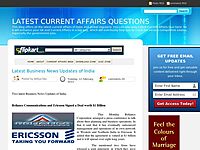 Time-Bound Services Bill by Cabinet The Union Cabinet of the Government of India approves an important Bill to provide time-bound delivery of various key services like birth and death certificates, pensions and passports to the people of India. Th...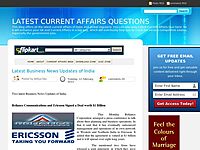 Disinvestment of India Finance Minister P. Chidambaram said that the Indian Government wants to raise at least Rs 40,000 crore from the stake sale in Public Sector Undertakings (PSUs) in the next fiscal year, which is starting from April 1, 2013. He...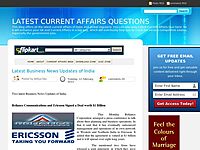 ONGC, Most Profitable PSUONGC has successfully retained the pride of being the most profitable Public Sector Firm of India for yet another year. It topped the featured list of top ten most profit-making PSUs of the country for the year of 2011-12. It...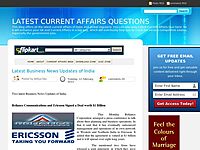 Largest Solar Telescope of India                              India is quite likely to build world's largest solar telescope to examine the overall atmosphere of sun and understand the decay process of various sun-spots...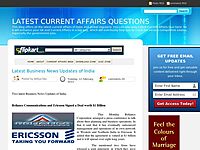 Reputed rating agency Crisil today reveals that the Government of India is not at all likely to complete its revenue growth target, which it had set for itself, for the next fiscal year due to it's over ambitious estimation from spectrum sale and d...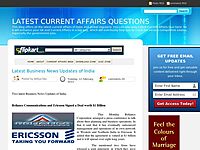 Today the Finance Minister of India Mr. P. Chidambaram on his Budget 2013 speech at Lok Sabha said that the Indian Government has sanctioned a fund of Rs 2,000 crore for scien...