Blog Posts - Daclatasvir Sofosbuvir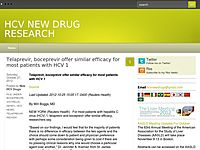 Bristol-Myers Lets Low-Income Countries Copy Hepatitis C Pills Caroline Chen Bristol-Myers Squibb Co. has signed a broad agreement with Medicines Patent Pool, allowing the United Nations-backed... Monday HCV News Ticker- Hepatitis C: Coffee, Medicar...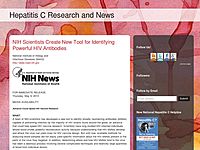 97% of post-transplant patients with HCV genotype 1a achieved cure 91% of post-transplant patients with HCV genotype 3 achieved cure  No need seen to alter existing transplantation medication regimens Saturday, April 25, 2015 10:00 am EDT...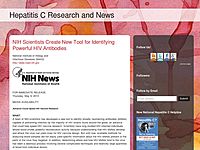 Hepatology Volume 61, Issue 4 April 2015 Pages 1127–1135 David R. Nelson, James N. Cooper, Jacob P. Lalezari, Eric Lawitz, Paul J. Pockros, Norman Gitlin, Bradley F. Freilich, Ziad H. Younes, William Harlan, Reem Ghalib, Godson Oguchi, P...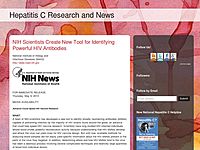 Presentations include late-breaking final results from the Phase 3 OPTIMIST trials and interim results from the Phase 2 IMPACT trial of simeprevir FOR IMMEDIATE RELEASE FOR MEDICAL AND TRADE MEDIA ONLY April 09, 2015 04:00 AM Eastern Daylight Time...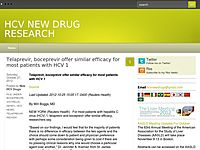 Medivir: Phase II IMPACT Study Initiated to Evaluate Simeprevir in Combination with Sofosbuvir and Daclatasvir to Treat Genotype 1 and 4 Hepatitis C Patients Medivir AB (STO:MVIR-B) today... Monday HCV News Ticker- Hepatitis C: Coffee, Medicar...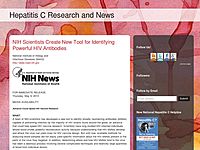 William F. Balistreri, MD December 03, 2013 Aiming for the Ideal Strategy In 2011, the American Association for the Study of Liver Diseases (AASLD) issued an updated version of its practice guidelines for the treatment of chronic genotype 1 hepat...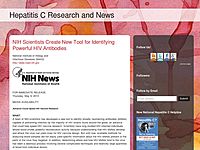 European Review for Medical and Pharmacological Sciences 2013; 17: 2271-2274 A. GASBARRINI, F.R. PONZIANI, B.E. ANNICHIARICO, M. SICILIANO, A. CRAXÌ1 Gastroenterology Division, Catholic University of the Sacred Heart of Rome, School of Medicine, Rom...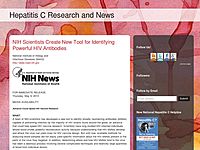 The Scientific World JournalVolume 2013 (2013), Article ID 825375, 11 pageshttp://dx.doi.org/10.1155/2013/825375 Review Article J. González-Moreno and A. Payeras-Cifre Internal Medicine-Infectious Diseases Department, Hospital Son Llàtzer, Carreter...