Blog Posts - Daily Drama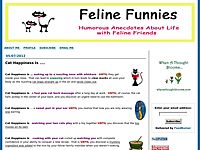 Have you ever wondered... where you fall on the Crazy Cat Lady scale if you can tell the difference between your cats just by the sound they make before throwing up a hairball? Without turning around on the couch, I know instantly that Ben is prepari...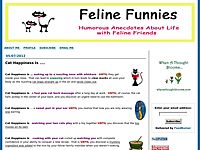 Recently, the repairs to the inside of my house finally began to take place. I was extremely excited until I found out that I - along with Gracie, Benjamin Bunny, and my husband - would be confined to the upstairs master bedroom and its adjoining bat...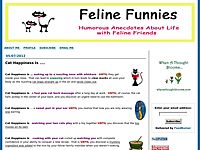 It has been one year since Benjamin Bunny discovered the leak above the French doors that open onto the porch outside my bedroom. Since that time, our house has been the temporary residence of numerous reconstruction crews consisting of engineers...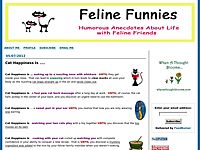 Here is a house in a nature preserve. Here is the cat that played in the hall inside a house in a nature preserve. Here is the that played in the hall and pounced on the that started to chirp inside a house in a nature preserve. Here is the that play...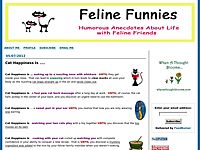 The hammering was so loud it drowned out the sound of cars speeding past on the highway near our house. But I didn't mind. After months and months of waiting, the extensive damage done to our house because of a building defect was getting repaired. S...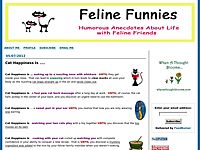 I think we both heard the sound of water hitting the floor at the same time. Our reactions, however, were quite different. Benjamin Bunny began leaping up and trying to catch the water droplets with his tongue before they hit the floor. I, on the oth...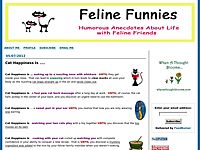 The Night Before Christmas revised by Benjamin "Bunny" Benoit Twas the night before Christmas when all through the house, Not a "prey" thing was moving, from froggie to mouse. The stockings were taped on the mantle with care*, In...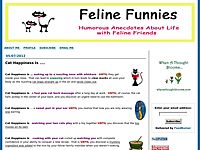 What do you mean it might NOT be for me?! Until next time, remember... Thousands of years ago, cats were worshiped as gods. Cats have never forgetten this. - Anonymous...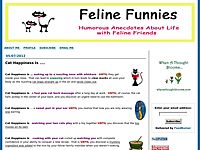 Due to unexpected complications connected to my recent surgery, there will not be any new Feline Funnies posts published until Monday, October 29, 2012. Gracie, Benjamin Bunny, and I hope that you will visit us again then.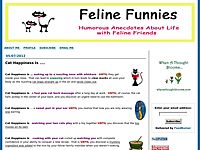 Several days ago, I was asked to ponder a question about the content of my blog, Feline Funnies. "What do you consider your blog to be a source of?" My initial reaction was to laugh and reply "Humor of course." But after stepping back and rea...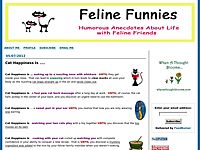 Both of my feline friends have access to all but two rooms in my house – the bathroom my daughters use when they are home and my walk-in closet. I don't let them in the bathroom because my daughters tend to spread out their numerous grooming prod...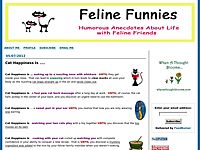 Good Morning Mommy!! We've come to wake you up for OUR breakfast. Until next time, remember... Cats know how to obtain food without labor, shelter without confinement, and love without penalities. - W. L. George...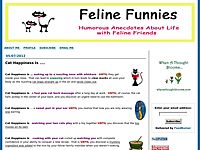 While I was waiting for Benjamin Bunny to decide WHERE he was going to eat his breakfast this morning, it occurred to me that I let my cats get away with WAY more than I ever did my human kids. Does that mean that I am an overly strict parent OR a ki...