Blog Posts - Daithi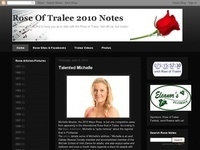 From that great website irishcentral.com we hear news from Daithi O'Se. He has written a lenghty article about himself, Rita the missus and Irish Pubs abroad. Sure how could you resist? Article from irishcentral.com as follows. Don't forget to v...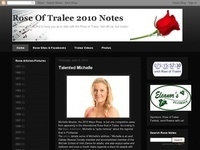 pic c/o BroadsheetTexas Rose 2012 Kelly Gaetano (of the Gaetanos from Kilmihil) being very coy. Who wouldn't be coy when Daithi proposes? And he already bethrothed to a Rose?...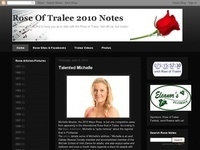 Daithi and 2011 Roses c/o KOBPIX and Irish CentralThe Irish Central website gives us a view of the Rose of Tralee Festival from the US. The article is headlined is "Rose of Tralee contest proves critics all wrong once again".But sure...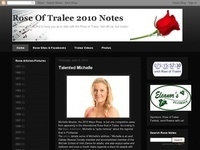 Daithi with some British Roses c/o Irish PostDaithi (in the centre with the bow tie) is pictured above with (l-r) Nóra Ní Fhlannagáin (London), Olivia Markantonakis (Derby), Megan Hade (Leicester) and Talitha Orlandi (Sunderland).Unfortunately for...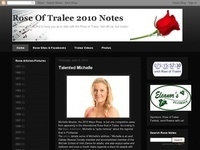 Clare, Daithi and Molly MaloneThey're away. Thanks to RTE TEN, we know that Clare Kambamettu and Daithi (with a personal appearance from Molly Malone) have launched the 2011 Rose of Tralee festival....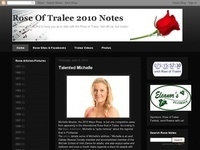 Frank McGrath/herald.ieYes, Daithi just can't be kept away from the media, fair play to him. According to reliable sources (the good people at herald.ie) it seems Daithi and Rita Talty will not be tying the knot in 2011. You remember Rita of cours...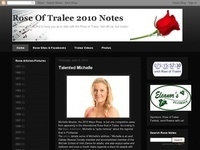 Early days, you might say. RTE TEN reports Daithi as saying "I hope there would be wedding bells at some place in the future. But the future is here to eternity."Check it here, at RTE TEN...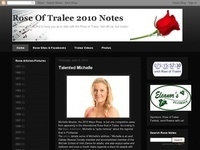 Daithi and Melanie - pic from the HeraldThat wonderful newsie paper The Herald has come up trumps again. Melanie Finn, of that paper, has a very big report on Daithi - and the six women in his life.Only six ?Read all about it at The Herald.