Blog Posts - Darelle Revis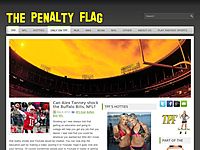 One of the most flamboyant acts of free agency derring-do was the New England Patriots one-year rental signing of Darelle Revis. Yes, that Darelle Revis. The same Darelle Revis who during a 2012 Sportscenter free word association exercise used the wo...

The NFL seems to be dead set on spreading it Brand abroad. The Chicago Bears and the Tampa Bay Buccaneers put on a great display of football for our old Chaps in Polo Gear. I wonder if the Queen was in attendance? HERE IS JT LIVE NFL WEEK 7...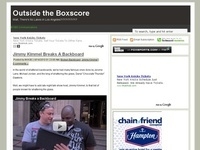 Remember there was time when people thought that the New York Jets backed into the playoffs? Well, I think we jumped the gun a bit.They are on their way to the AFC Championship game and one of their plays that helped their cause was this improbable D...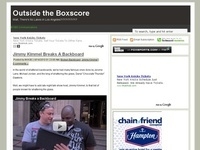 It's been a rather forgetable season for Carolina Panthers quarterback Jake Delhomme where he has thrown 18 interceptions.Here is one that does not fall on Jake. This pass bounced off the foot of Carolina receiver Steve Smith and into the hands of Je...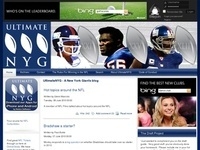 1) This sounds like fun:a) Tuck possibly out (?) w/ a torn labrum. Vacch: "long shot."b) Canty likely out (?)c) Derrick Ward and Cadillac Williams know how to rund) AT Tampa Baye) 1PM start"Mad dogs and Englishmen go out in the mid-day sun." Add Gian...