Blog Posts - Dashboard Design (xcelsius)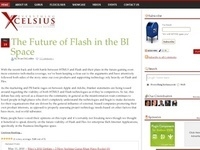 As we approach 2013, the 3 BIG questions on everyone's mind are, Should I keep using Xcelsius? When do I use Visual Intelligence or Explorer? Is Design Studio really going to work for the business? Determined to give you a clear roadmap for 201...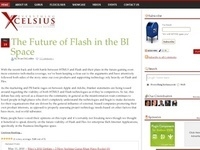 Part 4: Not all check boxes are created equal... One of the interfaces that require this functionality is similar to the Row Selectability section on the Common tab of the Behavior ribbon in the Spreadsheet Table component properties.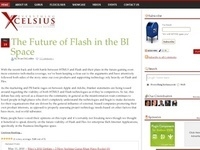 Part 3: Now you see it, Now you dont! One of the features introduced in Xcelsius 2008 SP3 was a dynamic series selection in charts.This long awaited addition addresses an old request for the ability to hide/show a chart series at run-time.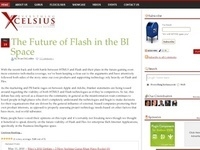 Join Antivia for test-drives in Chicago, Dallas, Philadelphia and New York during the first week of October. By taking a test-drive, you will see all of capabilities of XWIS in action as you build your own interactive, connected dashboard, from scrat...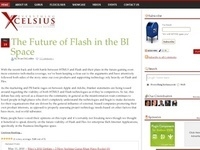 I'm sure many of you have heard about Mico's online training series, the BI Dashboard Formula, that starts on the 6th of September. Well Mico is now taking this training on the road to Zurich, Switzerland, for our ONLY live event on Septe...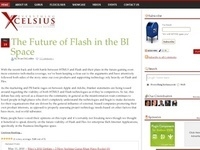 Last week Tuesday, Mico gave a sneak peek webinar of the BI Dashboard Formula -Module 2: Scoping. Although the webinar only lasted 30 minutes, it was a power session packed with lots of good content. During the webinar, Mico discussed 3 key elements...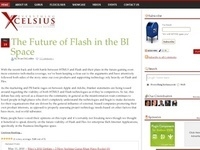 Join Mico tomorrow for yet another FREE webinar that relates to her new BI Dashboard Formula training series. While presented at a few conferences, Mico has never focused on this topic in such detail before as it's an excerpt from the BIDF teachings...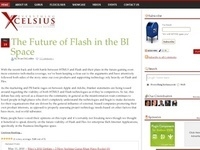 Recently, I had the chance to think about past dashboard projects that I helped save, or complaints I have recently heard about "at-risk" dashboard projects. I offered the following as advice to colleagues and wanted to share my thoughts with you...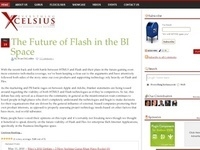 Select All or Select None The ability to update the status of multiple logically related Check Box components with one click is a common request when using SAP BusinessObjects Dashboards (Xcelsius). Another frequently requested feature is the "...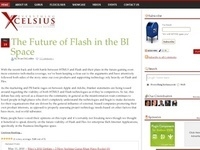 Last week Tuesday, Mico and our friends at BusinessObjects Expert co-hosted a webinar on Planning and why it's the most overlooked step in dashboard development. This webinar served as a preview to Module 1 of Mico's live online training...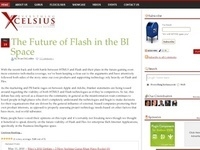 On July 10th at 10am PST / 1pm EST, Mico Yuk will be joining forces with the BusinessObjects Experts site to give you a sneak peek into Module 1 of her almost sold out BI Dashboard Formula - a simple and proven 7-step process used to implement 100&...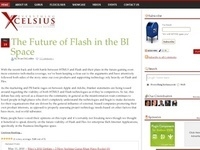 Hi Everyone, I know, I know, I am officially horrible at blogging! Hey, hopefully the #AllAcessSAP Xcelsius webinar made up for that. Thanks for showing up BTW. The attendance numbers and feedback was out the roof! I somehow managed to stay home for...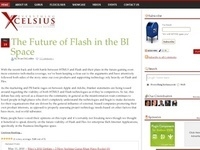 Part 1: To Check or not to Check One of the most common requests when using SAP BusinessObjects Dashboards (Xcelsius) is the ability to selectively reset Selector components back to their original state. Unlike many other selectors, the task isn't as...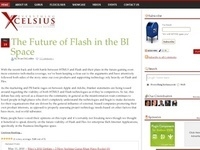 Hi Everyone, We first want to say thanks for attending the Most Important Xcelsius Webinar of 2012! Consider  this to be one of three upcoming blog posts discussing the details of the webinar. Please be sure to read it all the way through before pre...