Blog Posts - Dc Controller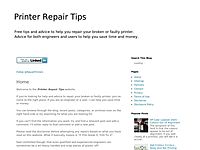 This error occurred on a long print run after 100-200 pages. The printer stopped mid print with the Attention light, Ready light, and Go lights all on indicating a service error.If the printer has a service error (Attention light, Ready light...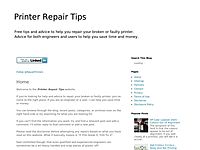 The most common cause of a 10.92 cartridges not engaged error on a Hewlett Packard Color LaserJet 3000 / 3600 / 3800 is broken cartridge locks on the right hand side of the printer. Another possibilty is the slide lever that operates the cartridge...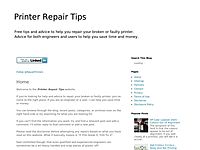 This is just a follow on from my previous post about updating the DC Controller firmware on the Hewlett Packard Color LaserJet 2600 to fix the ghosting fault which can be found here:HP Color LaserJet 2600 - Image Ghosting Or Repeating Down The Page...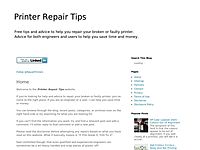 Image ghosting (image repeating itself down the page) on a Hewlett Packard Color LaserJet 2600 when first switched on or after it has been idle for several hours can be cured by a simple firmware update.Measure the distance between the original ima...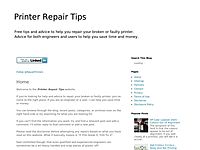 If you get a grinding and knocking noise from a HP LaserJet 4250 or 4350, the problem is the swing plate assembly and / or fuser. The swing plate assembly is a metal bracket with two plastic gears on it and drives the fuser.The problem is that the...