Blog Posts - Decorating Ideas And Projects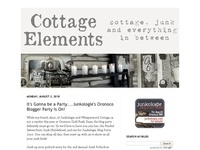 We'll another JUNKMARKET Under Glass sale is behind us. Can't believe it. All the preparation and anticipation. And it's done. It's all so bittersweet. I met so many fun and creative people. And the time...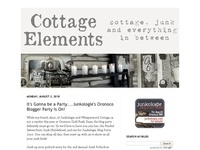 There's something about old family pictures. They are something I look on with great fondness. To be able to see the heritage from which I've come, to see my parents as children, or my grand parents as young adults. It just gives me so mu...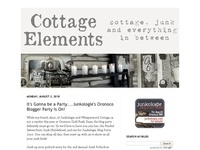 "Rain drops and Roses and Whiskers on Kittens" might make Julie Andrews feel better when she's down, but for me? It's scales and cloches, along with some other great vintage finds! So "when the dog bites, when the bee stings, when I'm feeling sad,...