Blog Posts - Deleted Emails
There is no question that the Obama Presidency has seen it's share of scandal. The list is huge. From the VA mess to Benghazi and everything in between, no presidency has every dealt with this many screw ups by...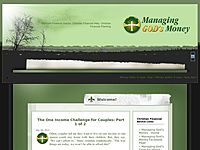 Public servants, like government ministers, don't get fired for incompetence and waste. The current poster child of waste and ineffectiveness is former Ontario Premier Dalton McGuinty who along with his rogues slapped a half billion dollar bill on...