Blog Posts - Demokraten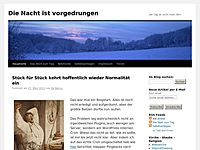 Ravenbird hat bei Diaspora* folgendes Bild gepostet: Dazu hat er noch einen Text geschrieben und das ganze hat ein paar Diskussionen nach sich gezogen. Ich gebe zu ich habe anfangs den Text nur überflogen, denn die Grafik erschien mir schon …...
The 23-year-old man, who has a history of mental illness, fired two pistol shots through his apartment window before opening fire from the window ...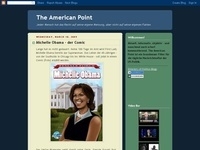 Die Demokraten im US-Kongress haben genug von den Neinsagern der Republikaner. Sie haben eine Internet-Kampagne gestartet, die die "Opposition" als die "Party of No" brandmarkt. Wer auf die Seite (http://www.democrats.org/page/content/partyofno) geht...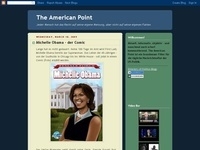 Was tut man nicht alles, um sein Stimulierungs-Programm für die schwächelnde US-Wirtschaft durch den Kongress zu peitschen. Das White House veröffentlichte jetzt das Foto von der Super Bowl-Party am 1. Februar im hauseigenen Kinosaal des White Hou...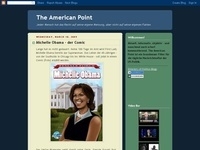 Barack Obama versucht alles um sein 819 Milliarden Dollar schweres Stimulierungs-Programm noch in dieser Woche verabschieden zu können. Nachdem das Investitionspaket mit den Stimmen der Demokraten durch das Repräsentantenhaus gepeitscht wurde, soll...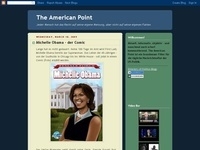 Gewonnen aber irgendwie doch verloren. Das US-Repräsentantenhaus hat das mehr als 800 Milliarden Dollar teuere Stimulierungs-Programm von Präsident Obama für die kriselnde US-Wirtschaft verabschiedet. Die Abgeordneten stimmten mit 244 zu 188 Stimm...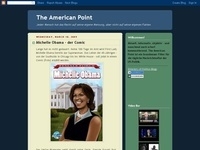 "I won"(Barack Obama während seiner Gespräche über sein Stimulierungsprogramm für die US-Ökonomie mit Kongress-Abgeordneten der Demokraten und Republikaner im Roosevelt Room des White House. Insbesondere die Republikaner wehren sich gegen d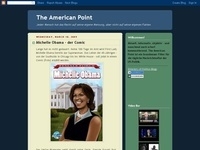 Die scheidende US-Regierung scheint den Doppelten-Negativ-Rekord zu gewinnen. Schlechtester Präsident der vergangenen 50 Jahren, so lautet das Urteil unter vielen US-Kommentatoren und Umfragen über George W. Bush. Und jetzt hat auch dessen Vize, Di...