Blog Posts - Dennis Edwards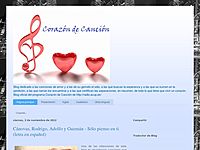 La semana pasada la dedicamos a grandes artistas reconocidos mundialmente que todavía no habían tenido su hueco en el blog, y para compensar esta les daremos una opción de ser escuchados a otros que siendo también buenos (en mi opinión) no son t...
Here's the 194th Mix Selection for F.S.V.B, it Called "80's Groove Special Part 2" its been Presented by Mike Pantelli and it Features some Great Dance Tracks from the 80's, Artist's Include: Denis Edwards, Enchantment, Gle...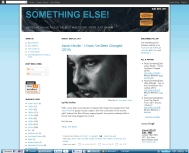 Celebratory, but not entirely reverent, the Temptations took a kid's song and transformed it into a funked-out and rollicking Yuletide hoot. That made "Rudolph the Red-Nosed Reindeer" a high point in the group's first holiday...
After picking up several Workers on the route to the Heliport at a Place Called Beccles, (which is about 15 Miles from where I was Living), we had Arrived! It was still about 2 Hours to take-Off and still Dark, but we all had to go through a Safety...
Around February 1982 I was trying to get back into Work, I had wrote to Butcheries and Hotels, I didn't really know whether to stick to Butcher's Shop, for the Easier Hours or go back to being a Chef! As it turned out, one of the Hotels (The Sandri...
Here's the 59th Mix for F.S.V.B, Its been Mixed by UNIQBEAT, there's some classic Soul and Funk Music Tracks from the 80's on here, Its called Aint Nuttin Like Da Ol Skool Part 1! Its features Dennis Edwards, Controllers, Kleeer, Fatback Band, Lillo...
Here's the 53rd Mix for F.S.V.B, Its been Mixed by SoulSearching:Michael Ruetten, there's some classic Soul Tracks on here, Its called Soul Jams Pt1! Its features some Teddy Pendergrass, Isaac Hayes, Leroy Hutson, Bobby Womack and Dennis Edw...
Around the Spring time of 1980, I was back at the Main Butcher's Shop. I always got the Feeling the Shop Manager (who's name was Ernie) did'nt Like me to much! If any of the other Shop's needed a Relief Butcher, he always asked me whether I wanted t...