Blog Posts - Dennis Mckenna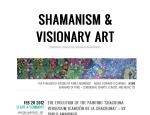 Patiquina Samai (The breath of the Patiquinas) by Pablo Amaringo   The patiquina (Dieffenbachia sp) is widely used in Peru in banos florales (floral baths) for counteracting brujeria and attracting positive energy. The four varieties of patiquin...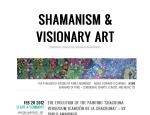 Pagoda Dorada by Pablo Amaringo At the upper left of the picture is the huairamama (the Mother of the sky), who has dominion of the atmosphere. She moves like a whirlwind and creates storms; her rain fertilises the rainforest and makes the plants flo...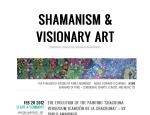 Transformacion del Chamán en Aguila  by Pablo Amaringo The transformation of the shaman into an Eagle.The shaman transforms himself into an eagle and flies away to bring back esoteric knowledge to his people. When a shaman transforms himself int...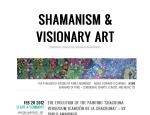 A'tun Supay Lancha (Lancha Fantasma) by Pablo Amaringo The shamans in front sing the icaro of the lancha fantasma and strong visionary effects soon starts to take hold on them all. Hidden places in the earth open up and spirits arise from caves to...