Blog Posts - Dermacol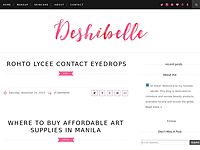 Truth be told, I'm kind of hesitant to blog about this great discovery yet. I'm still indulging my eureka moment that I don't want to burst the bubble just yet. But I changed my mind, this impressive makeup deserves the limelight.What is Dermacol?Der...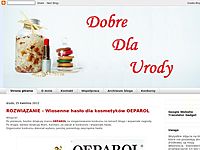 Witajcie Słoneczka :)Jak już wspomniałam w poprzedniej notce, blog Dobre Dla Urody przekroczył milion wyświetleń, co, nie ukrywam, bardzo mnie cieszy :) Ale oczywiście to wszystko Wasza zasługa, bowiem to dzięki Waszym odwiedzinom, komentarz... W dzisiejszym poście pokażę wam oraz pokrótce zrecenzuję produkty, które kupiłam w drogerii internetowej ekobieca.pl. Zacznę od jednego z najbardziej kultowych kosmetyków, czyli podkładu marki Dermacol. Swój pierwszy podkład ten mark...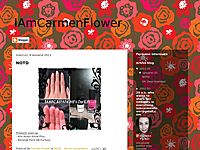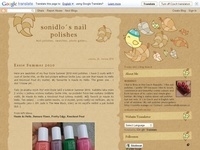 V příspěvku o mých nákupech v Marionnaudu jsem zmínila kromě nového očního stínu Bourjois Ombre á Paupiéres (č. 11) také minerální oční stín Dermacol Preference (č. 06). Zdály se mi oba barevně podobné, tak jsem se nakonec roz...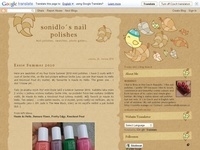 Některé z vás zajímaly laky značky Four Seasons, které jsem zmiňovala v příspěvku o mých nových nákupech. Můžete je vidět dnes, všechny ve dvou vrstvách. Zleva/From left - Four Seasons 77, 67, 30, Dermacol Mineral Power 5...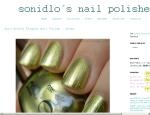 Hi my readers, I hope you won´t mind another eye makeup post. I made a blue look today. The main color I used is a blue eye shadow called Sophie Eyes from Our Rock Minerals. How do you like my look? I promise that the next post will be about nail po...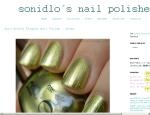 Today I made a glossy green eye look. I used light green foam eye shadow and dark green mineral eye shadow from a brand called Dermacol. How do you like my eye? :D By sonidlo, © sonidlo´s nail polishes. Dnes bylo venku takové vedro, že jsem se...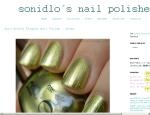 In January I made a post about my creme lipticks. Now I´d like to show you my four shimmer lipsticks. The Czech video is of a bad quality but I am sure the swatches below will be enough for you. By sonidlo, © sonidlo´s nail polishes, a nail polish...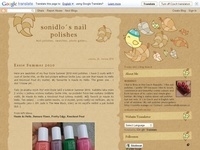 In August 2011 I won some products in a giveaway on Marion´s blog. Today I tried three of them, the Silk Naturals eye shadows. Here they are. By sonidlo, © sonidlo´s nail polishes, a nail polish blog. V srpnu roku 2011 jsem vyhrála několik pro...