Blog Posts - Desserts- All Coconut cookie roll is an easy-to-make, no bake confection. Its dough is made from háztartási keksz, square shaped all-purpose crackers with a slightly sweet, neutral taste. If you use sweeter cookies, feel free to leave out the sugar listed among...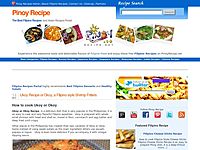 All Saints Day Filipino Native Food Recipes All Saints Day or "Undas"  also known as "Todos Los Santos" is celebrated around the world on November 1, in the Philippines, Filipinos traditionally observe this day by visiting...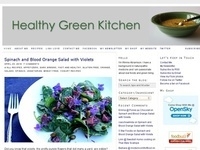 If you've been reading my site for some time, you likely know that I do not label the way I eat. I don't follow any particular diet or identify with...©2013 Healthy Green KitchenThe post Meyer Lemon Ricotta Bars appeared first on Healthy...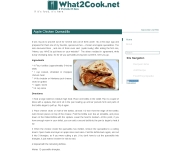 Recipe: Bunny Cream Puffs Summary: These delightful bunny cream puffs will make young and old smile. They taste great too! Ingredients Cream Puffs 1 cup water 1/2 cup Land O Lakes Butter 1 cup all-purpose flour 4 Land O Lakes All-Natural Eggs Filling...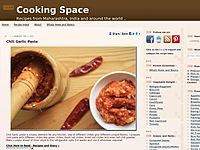 I am very pleased, nominated as Featured Blogs on The Foodie Blogroll site! So here is some sweet for my blog readers. Shankarpali is a snack speacially made in Diwali festival and popular in Maharashtra, India. Its very easy to ma...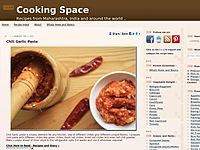 I made few regular sized muffin for us and few mini muffin for my kiddo. Mini muffin is perfect in size for his tiny finger. As this muffin is made of oat and blueberries quite a healthy choice. I used Olive oil instead of butter to make it more nutr...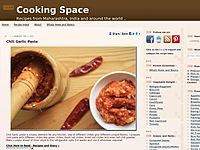 'Navin Varshachya Hardik Subhechha!' 'Happy Gudi Padwa'. Gudi Padwa is a Indian festivals falls in month of March. It is celebrated on the first day of the Chaitra month to mark the beginning of the New year according to the lunisol...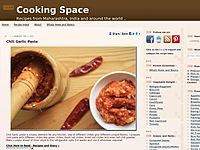 Rose plant by my house has just began to sprout, in dispute the sign of spring in march! While I do feel that we are completely cheated by winter this year. Unlike last year, snow showed his face only once or twice. Flaky white soft snow can now be e...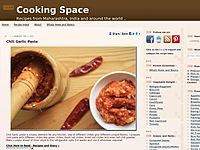 Ingredients:2 cup grated carrots1 cup milk1/4 cup sugar3 tsp Gheepinch cardamom powder7-8 cashew nuts spits (for garnishing)Method:1. Heat a non-stick pan, add ghee and let it melt. 2. Add grated carrot and stir for 2 min. 3. Now add milk, mix wel...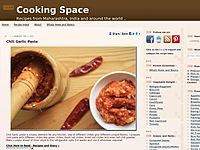 Its human tendency to offer sweet surprise for their loved ones on any special day. And it would be always best if surprise to fulfill food carving. So, I was wondering what to cook something special for our special day. And the thought came in my mi...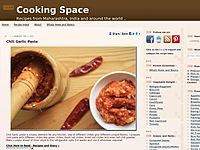 Serve: 4 Time : 5-8 Minutes Ingredients: 1 Cup Instant cook Oatmeal 1/2 Cup Jaggery(in small pieces) as per taste 2-3 Cup milk(as desired consistency) 1/2 tsp cardamom powder 1 tsp ghee (clarified butter) 1-2 tsp chopped almonds 1-2 sa...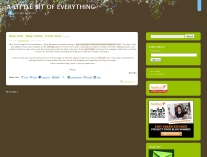 Many of us made the same old resolution: throw away the chocolate and candies and eat way much healthier, lots of fruit and vegetables and yet, here we are, few days later blogging about our latest cookies, cakes, muffins you see where I'm goin...