Blog Posts - Developmental Delay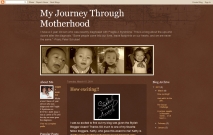 My 2 little babies are growing up so fast! They are both reaching new milestones every day. I love seeing them be able to accomplish something they've been working at, they get so proud of themselves! Kendallyn always says "You did it!" Cracks me up...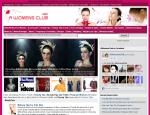 Global Developmental Delay -  The development of the baby gets to be continuing as he grows. The development phases remain start according to nature's specific time period but if we compare with the... More at http://www.awomensclub.com...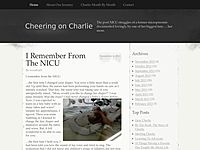 I've been burned before. So naturally, I'm leery the first meeting with a new health professional. In my mind, a best case scenario for our appointment with the dietitian would result in me learning a little useful information. Where as,...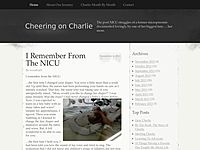 I became frustrated while filling out the forms in preparation for the appointment with the nutritionist. The packet in which it arrived (and the lady on the phone) emphasized it is important that it is completed in full before the appointment. The w...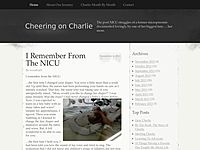 Charlie's progress has plateaued once again. She is having trouble learning to walk and difficulty swallowing. Due to these new developments, our schedule is packed even more so than usual. For about the past week, Charlie has been heavily lean...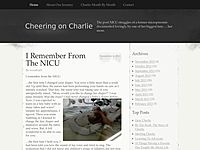 Long before I was capable of stringing together words for a blog, I lurked on other sites. Some posts were so profound that they stand out in my memory. I often find myself directing others to these posts. The following posts are extraordinary: 1) De...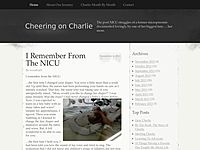 Yesterday, the early intervention therapist started the conversation about Ankle-Foot Orthotics (AFO) for Charlie. While I was hoping it was something that could be avoided, I knew it was a possibility. Her developmental pediatrician mentioned that C...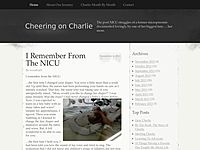 From the moment I was hospitalized with pre-eclampsia, I found that I had much to learn rather quickly. It started when I had to learn what pre-eclampsia was and continued through out preemie life. Even now, I am still learning. Here are ten things t...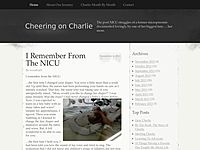 While Charlie and I are out on our adventures, Charlie will inevitably meet someone for the first time.  More often than not, the conversation exchange plays out in the same way. The stranger will ask "How old is your baby?" while Charli...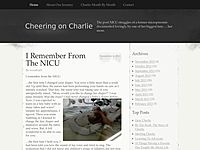 With a micro-preemie, I am used to bringing up the rear of the pack (even in the preemie realm). Charlie does not register on the growth charts, she is behind in her developmental milestones, and transitions slowly through out the day. I have become...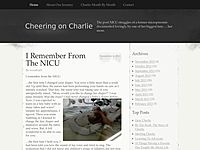 RSV season is just around the corner for us. Surpisingly, we do not dread the "lock down" required to keep our baby's lungs healthy (RSV 101 can be found here). Last year, we managed to have a good time while keeping Charlie healthy...