Blog Posts - Diego Fabbrini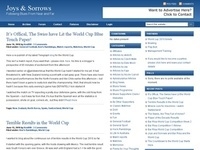 OK, I have taken a bit of time to think about what happened so I could post reflectively rather than emotionally. A couple of things to say first, I'm not going to be critical of anyone – because 1. It doesn't help and 2. I can̵...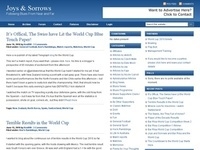 When I wrote my last article, we'd suffered back to back defeats and we hadn't yet beaten Ipswich as we turned the tide in our favour once again, yet I still didn't even begin to think we might be discussing the sacking of Gary Rowe...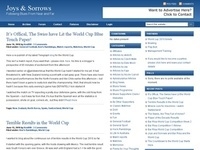 Back to back defeats (first time this season!) since my last article means we're now down to 8th in the table.  Not too bad, all things being considered, but we could have been third if we'd beaten Newcastle and Barnsley…yes that...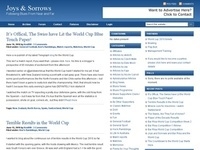 The scarf lady, half of Small Heath Alliance and most of Row Z of the Tilton are going spare at the moment, as we haven't brought in five more strikers, whilst (whisper it) Aston Vile have put in a £15m bid for Ross McCormack of Fulham fame. T...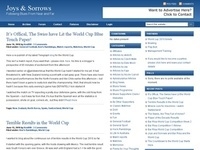 The spring is sprung, The grass is riz, I wonder where the boidies is? Why the boids is on the wing, Well, isn't that absoid, Cuz everybody knows, The wing is on the boid! Here we are in early May and beautiful weather is at last greeting us in...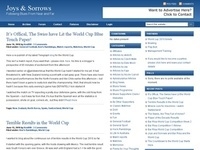 It was an early start to catch the 08.02 train from Blackwater station to Reading. I was making a trip up to my 92 year old Aunt's house in Four Oaks. Poor Aunty's had just been discharged from hospital following a fall when she had broke...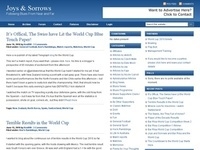 Rather unsurprisingly, we are proud to announce that the winner of our end of season, Player of the Season Poll, is Clayton Donaldson.  Well done that man, who garnered an impressive 71% of the votes.  Here are the final standings:   Clayton D...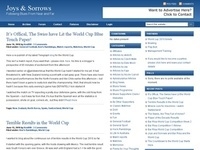 The last poll we ran on this site ran like this: Where will Gary Rowett steer Blues to this season? Mid-Table Security (42%, 204 Votes) About tenth, just missing the play offs (29%, 141 Votes) The Playoffs (14%, 68 Votes) Lower Reaches Survival (9%,...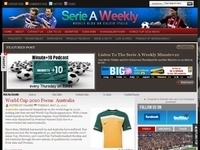 Francesco Guidolin's Udinese headed into the second-leg of tonight's Europa Leauge Round of 32 tie without a win in four, knowing they needed a big result in Greece tonight. The talismanic Antonio Di Natale was still sidelined with a foot...