Blog Posts - Dinuguan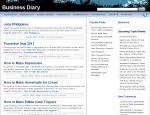 Dinuguan (Pork Blood Stew or Pork viscera in blood sauce) is a popular Filipino dish made from the pork viscera or entrails, meat and blood of a pig. "Dinuguan" is derived from the Filipino word "dugo", meaning blood. It is us...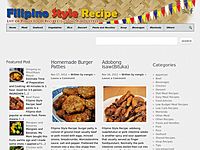 Filipino Style Recipe: Pork Dinuguan (Ilokano Style) or Pork blood stew is a Filipino recipe or dish that consist of savory stew of blood and meat simmered in a rich, spicy gravy of pig blood, garlic, pepper and vinegar. It is recognizably thick and...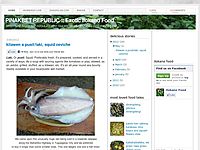 [Warning: Images of chicken giblet/entrails and blood may be disturbing and/or unsavory to some. Please view with discretion.]We were done with the adobo and the lauya, and here with the specially set aside ingredients from the kamanokan we butchered...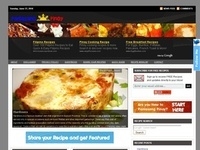 Pork Dinuguan is a type of stew made from Pork and Pig blood. This Filipino dish might not be for everyone, but those who developed an acquired taste for this dish will agree that they enjoy eating it; some would even recommend to eat dinuguan with P...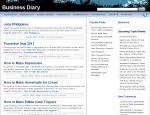 Dinuguan (Pork Blood Stew) or Dinardaraan in Ilocano is a Filipino dish usually made from the blood, entrails and meat of a pig. It is sometimes known as "chocolate meat" as the stew has a thick chocolate-like color and consistency. The n...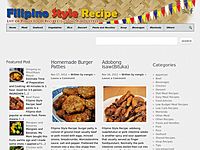 Filipino Style Recipe: "Dinuguan" has been a signature Filipino dish since time immemorial. Different regions and localities vaunt their own version of this recipe which foreigners term as "chocolated pork". In view, no matter what variation...

Chef Myrna Segismundo is again headlining the Peninsula Manila's Filipino food festival that will be available at the Escolta and The Lobby.  Chef Myrna is the Segismundo is the managing director of Restaurant 9501, the exclusive dining restau...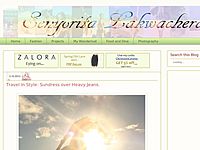 We were heading to Paoay church when we passed by Herencia Café, dinning here was never planned and it was never in my knowledge that such cafe exist in Paoay (Does this means I read less?). What was planned is to taste the best of Ilocos d...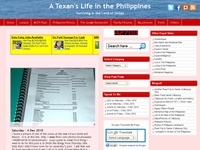 Philippine cuisine consists of the food, preparation methods and eating customs found in the Philippines. The style of cooking and the food associated with it have evolved over many centuries from its Austronesian origins to a mixed cuisine wi...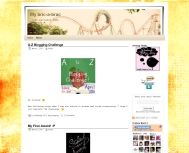 Whenever we drop by UPDiliman, we almost always eat here. Why? Because they are cheap, and we love their tapsilog (tapa, sinangag, at itlog)! That's the shot on the upper right (yes, they shred... [[ This is a content summary only. Visit my we...