Blog Posts - Director Of The Central Intelligence Agency
Via Western Journalism, some great questions by Glenn Beck here in this video. As Mr. Beck points out, a few quick Google searches confirmed, Mr. Petraeus was seeing Ms. Broadwell before he took on the job as CIA Director under President Obama. Norma...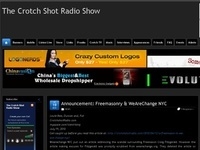 http://www.nytimes.com/2011/02/17/world/middleeast/17diplomacy.html?_r=1 Secret Report Ordered by Obama Identified Potential Uprisings MARK LANDLER February 16, 2011 WASHINGTON — President Obama ordered his advisers last August to produce a secret...