Blog Posts - Director Sanath Abeysekara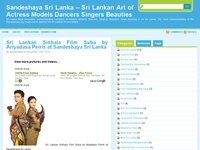 Cinema veterans Sunil T. Fernando and Sanath Abeysekara have recently sat down to make plans for their new movie "Maharaja Ajasaththa", reports say. Accordingly the inauguration ceremony of the movie was held on the 17th at the Gangarama Vihara,...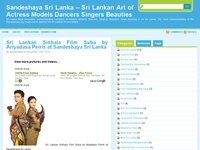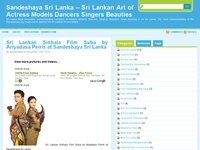 Sri Lankan Sinhala Film Mahindagamanaya by Sanath Abeysekara at www.sandeshaya.org Original Article from Sandeshaya Sri Lannka – The Art of Sri Lankan Cinema. Sinhala Film Mahindagamanaya Cast Main Actor : Jeevan Kumarathunga Main Actress : Dil...