Blog Posts - Divine Miracles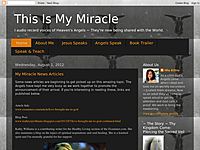 Angels had said to me, "Whenever you feel scared or unsure while we wait, just grab the Hands of Jesus and He will soothe you. He will be there. He will comfort you."It was something I had done since before I was born and continued to do during my me...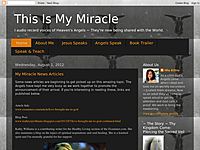 I have to admit that I'd been dialed into careful mode for several years, heeding God's cautions. Wait! Don't speak aloud! Satan's demons don't leave you alone. Demons, they watch you. They know you're the chosen one. And I never had any doubt. ...