Blog Posts - Diwali Sweets Recipes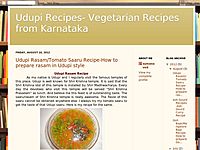 Little sweet things of morning joy => Milk powder chocolate fudge. If you are a person who fascinatingly love milk flavored sweet things then this fudge is definitely a boon for you. You don't have to spend 3+ hours of precious kitchen time...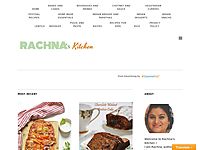 Step by step instant jalebi recipe with yeast Instant jalebi is a succulent, crunchy and melt in mouth spiral pancakes soaked in saffron syrup. These instant jalebi are easy to prepare at home and can be prepared within 30 minutes. Jalebi are very si...

Easy Diwali ladoo/laddu/laddoo recipe collection which you can make in jiffy for Diwali/Deepavali without much hassle.  Basically ladoo is ball-shaped sweet made of various ingredients like atta (wheat flour), besan (chickpeas flour), nariyal (cocon...

Rasmalai , Rossomalai as also it's known as is easy, healthy and delicious Indian sweet where Ras means juice and Malai means cream. Popular Bengal sweet which is normally one step ahead of rasgulla (roshogolla). Bengali sweets are very famous wheth...

Besan Ladoo , Besan Ke Laddu is easy, healthy laddu made with minimal ingredients and taste delicious. Popular during Ganesh Chaturthi, Diwali but besan ladoo has to be the most popular ladoo for any occasion, celebration. Made with bengal gram flo...

Dry Khoya Sooji Jamun, Dry Khoya Jamuns are delicious yet very easy to prepare and makes great sweet for any occasions or celebration. Dry jamun we can make with so many things and this khoya and sooji is one of the great combination. This is one of...

Rasgulla, or Roshogolla, Rosogolla as called by Bengali is wonderful bengali sweet recipe and which has to be the most famous bengali sweet, in fact popular Indian sweet too. Soft, spongy, melt in mouth rasullas are treat to eat and we can say it's...

Chana Dal Kheer, Kadalai Paruppu Payasam, Senaga Pappu Payasam is all easy kheer made with milk, chana dal and sweeten with jaggery. This is one of easy kheer or payasam recipe which taste delicious, served hot, warm or cold it's yum all the ways.

Besan Mawa Burfi or besan burfi is one of the popular burfi in and suits all festival, celebration, occasions etc. Besan burfi is made in few way mostly using sugar syrup and lot more ghee but here I have used easier way and used mawa (khoya), conde...

Rava Ladoo, Rava Laddu, Rava Laddoo, Rawa Ladoo or Sooji Ka Laddo how ever we call this delicious, super easy and ever green rava ladoo it's one of the popular laddoo variety. Made with minimal ingredients like rava (semolina), little of ghee (use o...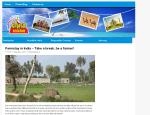 With Durga Puja coming to a close, the countdown for Diwali 2012 has already begun. People all over the country are going berserk on a shopping spree and the malls are brimming with customers! As the festive mood spreads across … Continue readi...