Blog Posts - Dog Discipline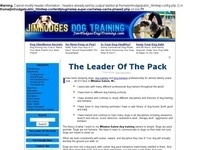 Dog Motivation Is The Key To A Happy Pack As a Leader of the Pack Dog Trainer, dog motivation is very important to me.  There are two very distinct forms of motivation in dogs.  They are Praise and Consequence.   I will touch base on what each on...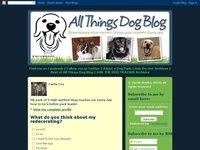 by Carrie Boyko, CEB © AllThingsDogBlog.comUnlikely Pals Watch Each Other's Back When choosing a second pup to join your pack, it's always a good idea to get the assistance of a behavior specialist or dog trainer to aid in matching the en...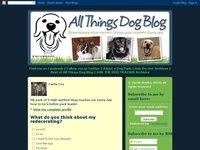 by Carrie Boyko, all rights reserved (c) Carrie Boyko, all rights reserved Waiting Permission...At my house the dog food, treats and all edibles are clearly owned by me. Not Tanner. Not Xena. And certainly not Oliver. They know it and we know it. W...