Blog Posts - Dog Guides Of Canada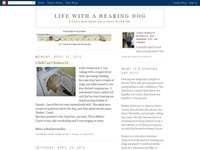 I've been back at school at Dog Guides 3 day now, I think, and those days have been jammed with activities. Starting with simply meeting each other. The first day, we as a group, met for the first time over supper. I suspect we're all in...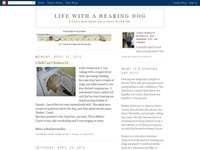 It is now official. I'm going back to Dog Guides for a new dog on June 13th. I suspect graduation night is June 27th and then I'm off home with my new dog on June 28th. Bittersweet thoughts abound. Stick around - I'll let you know how sc...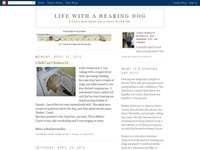 1. Application downloaded from www.dogguides.com and filled in. Check. 2. Physician's form downloaded and filled in. Check. 3. References. Check. 4. Form signed by employer and added to application. Check. 5. Form signed by landlord and added to...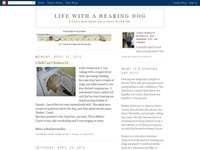 I need another dog. While I'm still grieving Bosley, I realize that I'm needing another dog in my life to help me. Not being able to hear important sounds in one's life can put a crimp in a lot of things. I'm talking important things like the f...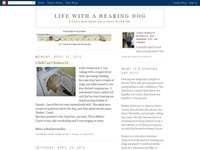 Week 16. Bos-boy is still here. I've been reflecting on the first time I met Bosley. The first day and a half or so of dog school, we students were practically beside ourselves with excitement. We wanted to meet the dogs! But we ha...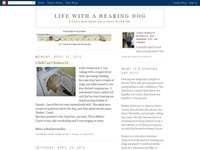 A big welcome goes out to Bart, Deb's new hearing ear dog. He's an adorable little white poodle who looks a lot like Lambchop and has the sweetest personality. Deb is currently at Dog Guides of Canada bonding with Bart, and Bart with Deb. The...