Blog Posts - Dog Photos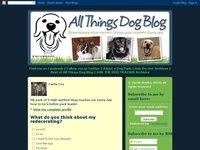 by Carrie Boyko, CEB You found us! We're right here all set to have our own version of Game Day: Super Dog Sunday™. Today is Super Bowl XLVI. Who knows what number that translates to? Feel free to get the conversation going in the comments sec...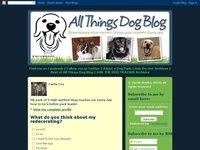 by Carrie Boyko, CEB © C. Boyko Oliver is Ready for Game Day! Just a few more hours to go! I'm so excited, and even more so when I see the photos flowing into the email box. Here is the info you need to enter the Super Dog Sunday™ Photo Co...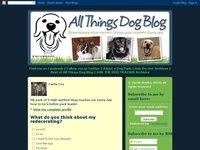 by Carrie Boyko, CEB © H.H. Belladonna is a BullDog with a Dream! © MW Brody Adoptable in Ft. Collins, CO It does my heart good to see the Petfinder adoptable pets being highlighted today. Brody is adorable, and available for a fore...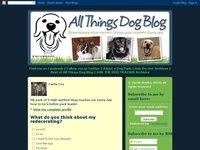 by Carrie Boyko, CEB © MW Jade An Adoptable Dog in Ft. Collins, CO I gotta say this one melted my heart. Thanks to Jade's submitter for finding her. If you would like to help Jade, tell someone or share her story at the link. Make...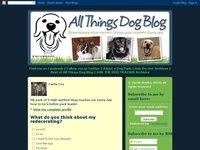 by Carrie Boyko, CEB © Martin Kimeldorf's Pixel Playground via Flickr.com Super Dog Sunday Backup Plan Things happen. Thank goodness Twitter was alive and kicking during our #SuperDogPics Twitter Party. Now we're planning backup for the Super...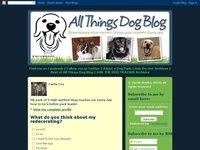 by Carrie Boyko, CEB © C. Boyko Super Bowl XLV Hat Received from a Fan Last Year © C. Boyko We have the most wonderful readers! There are days when I get photos in my email from readers who love their prizes, and then there are days when I...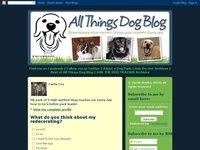 by Carrie Boyko, CEB © SageChronicles.wordpress.com The (mis) Adventures of Sage Wow! You guys have been doing a really great job of Tweeting the photo contest, charity event for Petfinder Foundation, and the whole NFL-themed event we have be...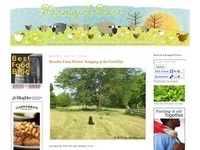 My four-footed laundry helpers are back in action. Sunny, breezy, and 64 degrees on the second of February in Missouri? You can bet the laundry line was in full swing today! More photos below. . .Click here for the rest of this post »...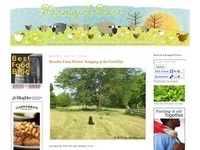 More photos below. . . Click here for the rest of this post »...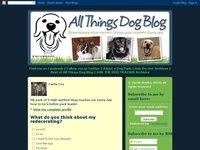 by Carrie Boyko, CEB © C. Boyko Try a Tasty and Organic Meatless Meal Sweet Pepper and Onion Pizza Ten dollars really is not much these days. All I had to do was turn the mirror on myself and I was quickly able to find numerous tips for fin...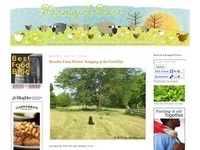 What are you doing with our sheep? Not to worry, Marta and Daisy, they're just being sheared. Photos from Sheep Shearing Saturday 2012—which everybody survived just fine—should be up in a day or two. In the meantime, better beware of the big dogs...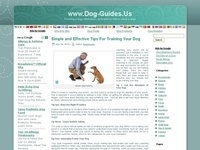 First is to take your dog to a professional photographer. If you have a small dog, a miniature Christmas tree will look great – maybe even decorate it with a doggie theme. Choose a backdrop that complements your dogs coat … Continue readi...