Blog Posts - Dollar Store Decorating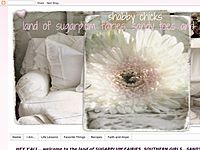 When my girls were younger,we had barely put Christmas decorations awaybefore we started decorating for Valentine's Day. Hearts were everywhere, and we were already thinking ofwhat Valentines to make and what would be on our Pink and Red M...
Decorating doesn't have to cost a lot of money. I like an expensive look for less! If you follow my blog or see any of my projects on Pinterest you know that I like a decorator look on a dime or in this case a dollar!I found all kinds of... This is a sponsored post on behalf of Family Dollar. As always, all opinions are my own. See full disclosure policy here. Hey shoppers, did you know you can find high-quality home decor at your Family Dollar store? I have to be honest and say I didn'...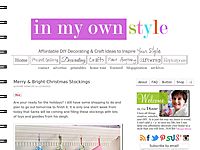 After I repainted my kitchen cabinets and started to put the room back together again, I realized I needed to come up with some open shelving ideas so I could find a place for this… A large ceramic mixing bowl with a handle and spout. I could not p...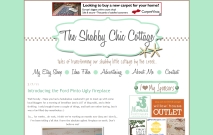 Winter - it's that season after you take down the tree and before you can break out the flip flops. It's all about snowy stuff, you know... snow flakes, ice skating and snow men (which I have an irrational fear of - not the real ones, but the...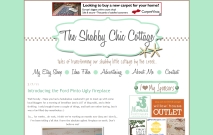 All week my friends and I have been sharing our ideas for decorating using dollar store items. It's been fun to see all the amazing ideas that they've all come up with. Now it's YOUR turn to show us your ideas... and I know you've got...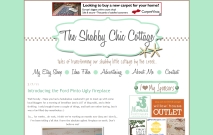 If you're looking for a lot of filler for little money, book page garland is the way to go. With just one book from a dollar store (or thrift store or yard sale) you can get a lot of bang for your buck. It really helped make my mantle even more b...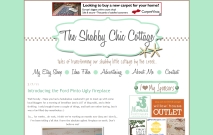 I am so, so, so excited to share that all this week will be Dollar Store Decorating week. I've pulled together 7 of my favorite bloggers to join me, and hope that you'll join in on the fun, too! CLICK TO READ MORE OF THIS POST Due to stolen...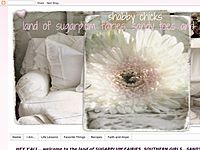 okay, who doesn't LOVE the dollar store?come on, admit it.......you go there for SOMETHING every once in awhile,right????either way, you are gonna be AMAZED at what crafty projectsyou can create from goodies found at the dollar store.i mean it!you'll...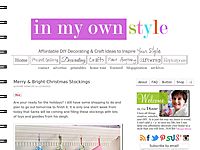 This week is going to be busy, busy, busy… shopping for food, cleaning the house, decorating, and cooking to get ready for family that will be arriving at my house on Thursday to celebrate Thanksgiving.  I am trying to be as organized as I can...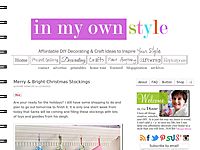 I know terrariums and succulents are all the rage right now, but I have to admit – they hold no appeal for me. I love nature and like to bring living things into my home whenever I can, but I go for it in the way of flowers.   Big flowers with hu...