Blog Posts - Drenge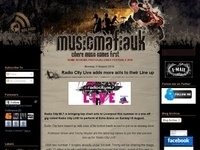 Bestival announces even more acts - Skepta, Wiley and The Chuckle BrothersWith over 25 stages, revolutionary soundsystems, zombie love-ins, psychedelic woodland adventures, 24-hour free haircuts, and a host of dazzling new attractions, Bestival's S... The latest RW/FF round-up features new music from East India Youth, Drenge, Black Rivers, Crushed Beaks and Tuff Love, as well as a look back at the singles making the charts 20 years ago in 1995, which include Suede, R.E.M, and Escrima. There's... The UK-based post-grunge duo Drenge are back with a fantastic new track. 'We Can Do What We Want' is just under 3 minutes of raucous guitars and insistent melodies, and is taken from their upcoming second studio album 'Undertow'. The LP is released o...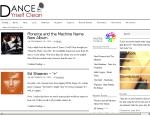 After a successful first year, Oxford festival goers geared up for round two of Gathering Festival. The event takes place across various venues situated around Oxford's Cowley Road [...]The post Gathering Festival 2013 appeared first on Dance Y...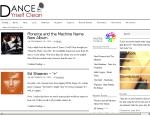 It's back. The behemoth of music television that is Later… With Jools Holland is back for it's 43rd (!) series. Everyone's favourite pianist/presenter kicks off this series with [...]The post Later… With Jools Holland: 17/09/13 appe...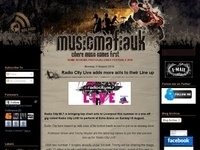 Radkey on October Tour with Drenge This October sees the welcome return of Radkey, a trio of brothers from Missouri, mid-west America who crashed into the UK for the first time in July earlier this year with a noise that couldn't be ignored. With...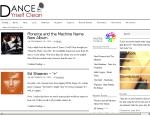 In the picturesque village of Castleton, Rory and Eoin Loveless, were creating a brainchild of boredom, they named it Drenge (Danish for boys). What they had created, completely [...]The post Drenge – Drenge appeared first on Dance Yrself Clean...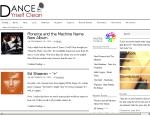 This tour is worryingly exciting. It feels like the first step on the next staircase. We're probably going to play some new stuff. More importantly I've been promised [...]The post Peace Announce UK Tour appeared first on Dance Yrself Cle...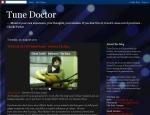 Four tracks that made us want to high five a stranger......London Scouser:-Dan Le Sac vs Scroobious Pip - 'Stunner' (2013) Ok so I featured a track by Scroobius Pip a few weeks back..... Rules ??? There ain't no rules when it comes to decent mus...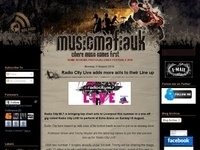 Review - Kendal Calling Festival 2013 This weekend saw our annual pilgrimidge to Kendal Calling for a weekend of fun and frolics in the beautiful surrounding of the Lake District. The sun was beating down on a dusty site when we arrived (unfortun...
drenge tøj Related PostsTøj til de små pigerbaby tøjHerreskoBadetøjBH...