Blog Posts - Earthstuff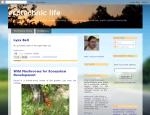 There's that grumbling thunder in the distance again, the grunting roar of another truck rumbling downhill, picking up the speed to make it up the next hill, gears grinding as the driver changes up and up again to goad his vehicle, burdened by its lo...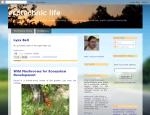 tl;dr: We're forming a local conservancy with the goals of preserving our neighbourhood's natural and historic environment, and, hopefully, as a tool to help us build a community with some resilience against climate change and post-carbon energy desc...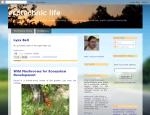 I am assuming that we all understand roughly the same thing when I speak in abbreviated fashion about Genetically Modified Organisms -- particularly GMO food plants. Some people are tempted to sidetrack the conversation into irrelevancies with argume...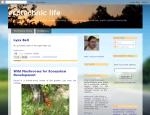 With thanks to Gavin for this.He warns that "some viewers may find this video disturbing". I'd comment that anybody who fails to find it disturbing probably needs serious professional help.