Blog Posts - Easy Snack Recipe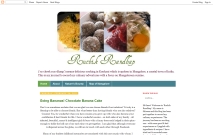 Sometimes some experiments turn out to be big hits and so it was in the case of the innocent pack of mini pita breads that the hubby got sometime last month. Since my little fellow loves snacking on anything that is not Mangalorean he enjoys little t...
After a super hectic Week I was not in a mood to cook last night and was almost planning to order something from outside! I was craving for something typically Bengali and asked Mehebub "ei kotodin Egg Roll khaini 😎 " (have not had Egg Roll lo...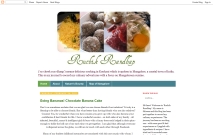 Chuda as Chivda is called among the Mangalorean Konkani speaking community needs no introduction. It is a very popular tea time snack along the Konkan coast of India and is prepared in every home - well almost. At my place we used to buy it from the...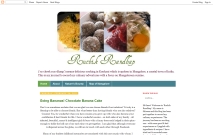 My blogging obsession has kind of caught up with most of my family members by now. While most of them generously share their recipes whenever I meet them some go a step ahead in collecting crockery or 'props' as I call them - kitchen utility items wh...

Remember my Eggplant and Tomato Curry Recipe? With the leftover curry I got this idea of making sandwich for breakfast and it was just too good, DH simply loved it. It's so simple, easy to do and takes less than 10 minutes with ju...

If you like chaat then Dabeli is no exception though not popular in South India, Dabeli is one of best chaat recipe.  All the chutneys, potato filling, pomegranate and peanuts makes it sweet, tangy, spicy and crunchy, a very filling sandwich.   Or...

This easy and interesting bhaji pakora recipe was introduced to me by Sonal, she made this for me when I visited her.  She was making dahi bhalla and reserved little batter to make this special bhaji pakora for me, it's call bhaji pakora cause alo...