Blog Posts - Ecotechnology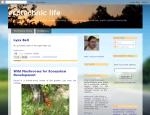 There's that grumbling thunder in the distance again, the grunting roar of another truck rumbling downhill, picking up the speed to make it up the next hill, gears grinding as the driver changes up and up again to goad his vehicle, burdened by its lo...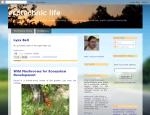 We always planned on a solar-power setup. It's a natural and obvious part of our attempt to live a more sustainable, eco-resilient lifestyle without forsaking all the perks of technology. When we designed the house we knew we would be unable to a...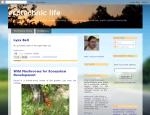 Found in a tucked-away corner of the garden, just near the cottage... Read more »...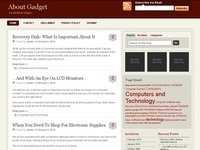 There is no shortage of evidence that many of the major problems of the world can be blamed on modern technology. Mass production of goods and mass transportation together with the factories and vehicles that enable all this devour the planet's...
Now this is pretty cool… "Nissan's started showing off its latest prototype electric car, based on the Versa. This one will house a 108 horsepower / 206 pound-feet electric motor to drive the front wheels, and a 24 kWh, lithium ion...