Blog Posts - Eddie Johnson
Before the weekend, I blogged about Chicago Police Superintendent Eddie Johnson's recent appearance on WGN-TV (Chicago Channel 9) where he discussed the city's gun violence. Johnson brought up much-publicized (and delayed) legislation tar...
Yesterday morning while watching the local news I spotted Chicago Police Superintendent Eddie Johnson on WGN-TV (Chicago Channel 9) talking about the city's gun violence. From his exchange with WGN's Robin Baumgarten and Larry Potash: BAU...
The Chicago Police Department reported at least 37 people were shot and 5 killed in Chicago this past weekend, despite a well-publicized crackdown by the CPD and other agencies. Elizabeth Matthews reported on the FOX 32 Chicago website last night: Ov...
Over this past weekend I noticed there was quite a bit of reporting about Chicago shootings/murders in the local news. But I didn't expect the final tally to be the deadliest weekend in the "Windy City" so far this year with 59 shot...
Long-time readers of Survival And Prosperity know I've been been sounding the alarm over Chicago's violent crime problem for years now. In 2011, I started blogging about the "wilding" going on downtown. A year later, I began w...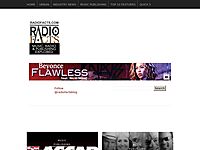 SiriusXM will offer comprehensive coverage of the 2015 NBA Playoffs, featuring live play-by-play of... Click link above for story...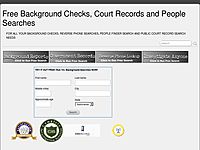 The FAKE news article reads: "The accident involved a 2012 BMW driven by Peyton Manning and a 76 year old female driver in a 2010 Audi. The driver of the Audi was issued a citation for failing to stop at a red light before striking the vehicle driv...