Blog Posts - Ekko Hearing Dog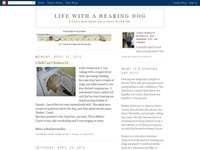 "Does your dog need water?""No. He's fine.""Are you sure? I don't mind.'"No. He's fine. He was fed and watered before we left home, and it is winter. If he were thirsty, he would let me know, and I'd be asking you for water for him, but he's fi...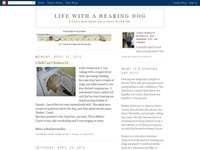 Sorry for the long stretch between postings. It has been a hectic couple of months. Ekko and I are doing nicely as a team. It took (and is taking) awhile to get used to his quirks (and he to mine, I'm sure). I've come to the conclusion that standar...