Blog Posts - Elders Real Estate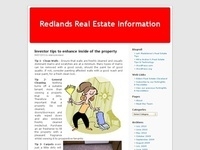 Make your property stand out at auction time – make it accessible, conservatively creative, familiar, inclusive, light and appealing. We share some tips on how to stand out in the crowd. In any given month, someone planning to buy a home might hav...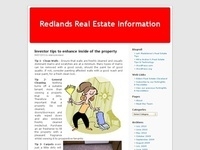 Although you're not planning to land yourself with the responsibilities of actual property ownership, renting is still an activity that demands rigorous attention to detail. Renting the wrong property – possibly with the wrong people – can lead...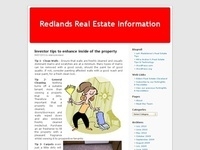 Swim4Kids" was developed with the idea of helping the kids of the Royal Children's Hospital.Swim4Kids is a tag team swimming event. Swimming in a purpose built cage behind Tangalooma's number one boat, 2010's swim will start from Brisbane on...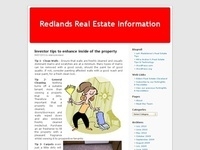 Tip 1- Clean Walls - Ensure that walls are freshly cleaned and visually dominant marks and scratches are at a minimum. Many types of marks can be removed with a good scrub, should the paint be of good quality. If not, consider painting affected walls...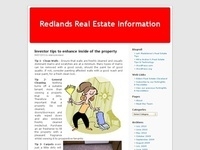 If you are living in the same dwelling that is being renovated, where do you live? How do you cook dinner if your kitchen is being renovated? Moving into temporary accommodation and eating in restaurants may become expensive, especially if the renova...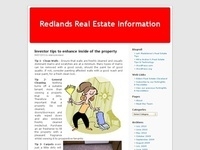 Tip 1 Do you seem to be forever having to call a plumber to your investment property because of blocked drains?  The costs of such call outs add up over the years.  Although maintenance costs can be claimed as an expense when lodging your tax retur...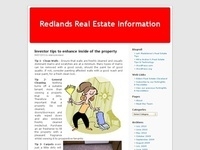 Mistake One – Tenant Selection Many self-managing investors tend to take potential tenants on face value- without checking appropriate references as to their performance elsewhere. This is also done out of need and to rent the property quickly...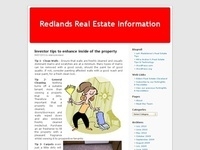 Tip 1 Make the most of the time you have in between tenants.  When your investment property is vacant this is an ideal time to attend to the maintenance items which you have not had the chance previously to do.  For example touching up paint work o...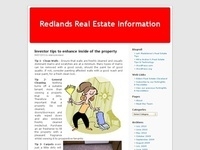 Old concrete driveways can be given a whole new look after being resurfaced. A resurfaced driveway can have the look of pavers or bricks, for a fraction of the price. This is done through coloured concrete, stamping and spraying, as well as creating...