Blog Posts - Electrical Saving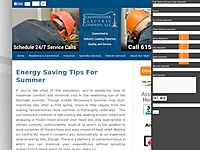 Did you know that energy mismanagement is the reason why many businesses pay more than they need to pay for energy? ... The post Cutting Down on Energy Waste – Efficient Use of Resources appeared first on Schaffhouser Electric.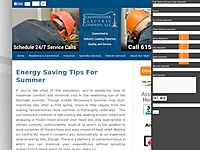 As summer comes to an end, the weather will soon be getting colder and the sun will be setting earlier—thus your energy expenses are likely to peak. If your company has considered going green, the time is now! The Schaffhouser Electric team has und...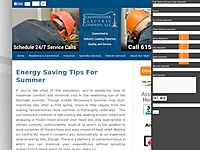 If you are looking to reduce the energy costs in your industrial or commercial business, it may be time to consider an Energy Management System (EMS). An Energy Management System is a methodical and efficient process for constant improvement of energ...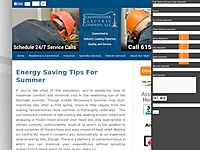 Do you remember those initiatives about turning off the lights when you left a room? The idea was that when you switched off the lights, you were able to decrease energy consumption and save money. Well–no surprise to us–it really works!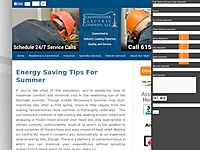 Here in middle Tennessee, we're lucky to have mild winters, without the bitter temperatures you find up north. It still gets cold here, though, and with fall in full swing, now's the time to think about prepping your home or apartment for winter.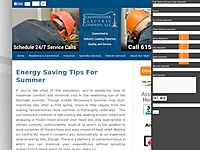 Too often we think that "Going Green" means spending more money. Energy efficient products are often more expensive on the front end, and even if we know we save big in the long run, it can be hard to pay that initial expense. There's always go...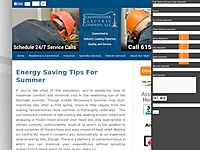 Ever wonder why you have a headache at the end of a day at the office? It could be your boss again, but if it happens every day, there's a good chance improper lighting is the culprit. Somewhere along the way, we decided that bright, overhead fluor...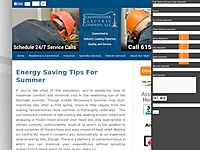 Now that summer is upon us, it's a good time for small businesses to rethink their energy needs. With temperatures down South reaching into the 100s, things like air conditioning can skyrocket your energy bill. Luckily, there are a few things you c...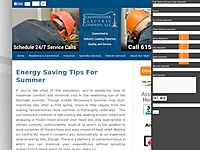 Like it or not, the kitchen usually becomes the gathering place in a home. Whether it's hungry kids waiting on dinner or guests wanting to chat with the host, everyone comes together in the kitchen. Yet the most important room in the house is often...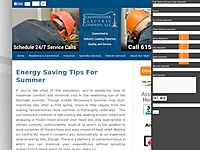 Whether in a bedroom, living room, on a patio or even in a gazebo, ceiling fans are one of the most versatile and most used appliances in your home. Ceiling fans are not only aesthetically pleasing, can add style much like furniture, They can also pr...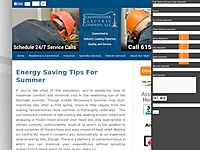 If you're like most of the population, you're wondering how to maximize comfort and minimize cost in the sweltering sun of the Nashville summer. Though middle Tennessee's summer may start mercifully late after a mild spring, there is little res...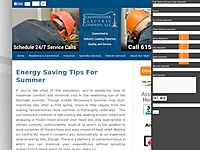 If you felt like you were constantly running behind schedule this past Sunday, you're not crazy, and you're also not alone. This weekend, most of the United States observed Daylight Savings Time, which means setting clocks forward an hour to sque...