Blog Posts - Emmabuntus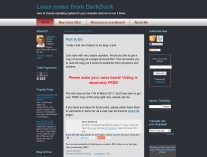 Emmabuntus is no stranger to Linux notes from DarkDuck blog. I have reviewed this distribution several times and even interviewed their team member.All the previous versions of Emmabuntus were based on Xubuntu. But there was a new release recently, a...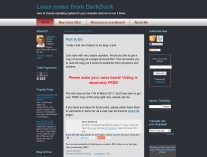 This is not the first time I have reviewed the distribution I'm going to talk about now. Moreover, I interviewed one of the team leaders and we ran a joint contest with this France-based team.The distribution continues to develop. Thei...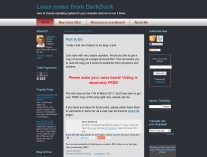 Emmabuntüs Collective, the one that stands behind the Emmabuntüs Linux distribution, was recently named a finalist in a contest rewarding the cyber-activism. The competition in question is THE BOBS contest. It was organized ten years ago by a Germa...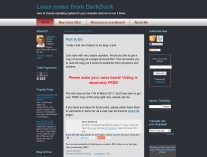 I have recently published a first part of the love story between Jerry and Emma. That was a guest post by Cyriac Gbogou. Today is the time for the second part of the story.Florent Youzan, Jean-Patrick Ehouman and Cyriac Gbogou at once fell for Jerry'...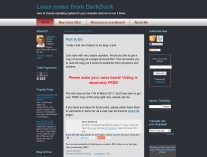 On Saturday July 27, 2013 a Jerry Marathon was held at the Attecoube community in the northern part of Abidjan, the capital of the Ivory Coast.The inhabitants of that community didn't ask to be told about that great event. Therefore more than the inv...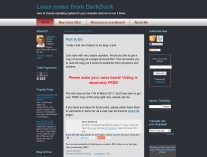 Serge SounchioI didn't know it (Linux) existed until the day I was introduced to it. That's a chance event for some, but for me it was part of a plan. It was in 2009 that someone installed a Linux distribution (Ubuntu) for me because my feeble littl...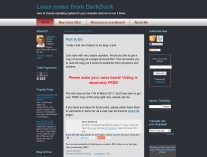 You probably know that Linux notes from DarkDuck sometimes organizes contests for the readers. One of the contests was about Zorin OS, another about Linux Mint, and so on. You probably know that Emmabuntüs community prepares the next release of the...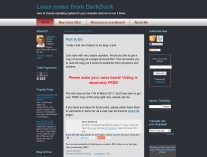 DarkDuck loves to interview different people in the Linux community. Especially if they are real developers of distributions, or take part in the development teams. Examples are Artyom Zorin, Anne Nicolas, Eugeni Dodonov , Porteu...