Blog Posts - Employee Networking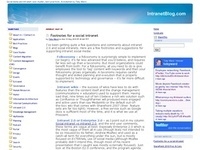 To be successful on the intranet, social media (intranet 2.0) cannot work in isolation; successful social computing requires effective integration and change management. In the early days of social computing on the IBM intranet Big Blue built thei...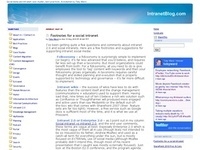 Social media on the intranet breeds fear, it represents a new paradigm for corporate and employee communications. Employees think it's great; executives fear change: In the 1950s, executives feared the bathroom: employees will waste productive time.I...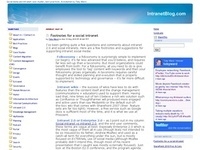 I'm quite certain that no one has outstripped by voracious capacity to write about intranet governance, but at the risk of repeating myself, here's another recommendation: social intranets need governance too. Duh. Actually, if you already have a...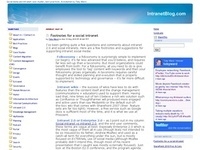 Last week I expanded on the emerging social intranet meme and released a new white paper, The Social Intranet. An intranet that features multiple social media tools for most or all employees to use as collaboration vehicles for sharing knowledge wit...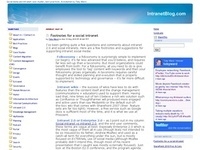 A new social networking community for intranet managers uses predictive modeling to help people connect and share information. www.Communexions.com uses the highly successful and award-winning social software cubeless™ from Sabre is ideal for: ·&n...