Blog Posts - Employment Immigration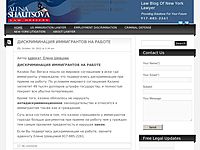 Immigration Rainbow: Good to Know! Author: New York Employment Immigration attorney Alena Shautsova It seems that New York managed to avoid the powerful hurricane Hermine. Quoting a famous singer "after a hurricane come a rainbow"…...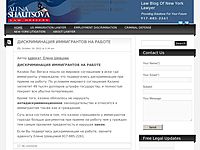 New Immigration Opportunities for Entrepreneurs  Author: New York Business Immigration Attorney Alena Shautsova Good news: new regulations are being implemented for entrepreneurs and owners of successful start-ups. USCIS announced plans to allow bus...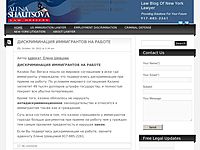 HOW TO EXPEDITE  EAD APPLICATION Author: New York Immigration attorney Alena Shautsova Generally, an  employment authorization should be issued within 90 days of submission of the  complete application package.  An applicant with pending asylum a...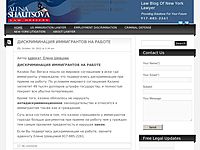 NEW VISA BULLETIN PROVIDES FASTER VISAS AND AOS PROCEDURES Author: New York Immigration Lawyer Alena Shautsova There are new changes to the most complicated and slowest immigration process in employment and family preferences categories : the Departm...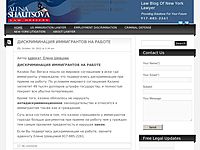 CLAIMING US CITIZENSHIP ON I9 FORM WILL CAUSE PERMANENT INADMISSIBILITY Author: New York Immigration attorney Alena Shautsova According to the laws of the US, when an employer is hiring an employee, the employee must fill out I-9 form: this form help...