Blog Posts - Employment Jobs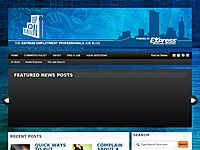 When looking for a job, it's easy to overlook the benefits of working for a staffing agency. In fact, companies like Express Employment Professionals can help change lives in the midst of economic uncertainty provide job opportunities for some of..

It is every teenagers aspiration to go out and start earning their own money to do what ever they want like buying their own things. But, many companies can not hire teens for employment because of the labour laws and teens are just too young to be e...