Blog Posts - Energy Saving Products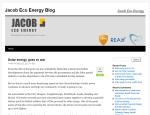 A new innovation will allow consumers greater choice as to how they use the excess energy produced by their solar photovoltaic panels. The great positive of solar power has always been the triple benefits of creating savings on fuel bills, affecting...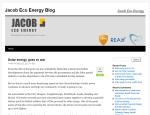 It was great to hear one of our most popular footballers Manchester Uniteds Rio Ferdinand is not only right behind the solar energy drive but also goes to amazing – and admirable lengths to be in line with renewable energy policies … Con...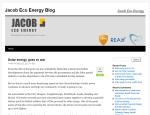 There was good news this week when the government unveiled a generous payout to homeowners in the UK. In its drive to move the targets forward for renewable energy the coalition government will be introducing a payment of £10,000 for green home...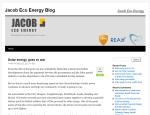 It has now been over a year since the feed-in tariff was introduced to the UK to enable homeowners benefit from solar energy. To get a clearer idea of how consumers were currently feeling about its effectiveness Sharp solar research (as … Cont...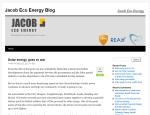 With all the proposals put forward by the government concerning the Feed-in tariff for solar energy, the rest of the world has been watching closely and I guess it is not very impressed. Since April 2010 the UK could pride … Continue reading ...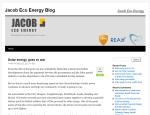 Following the furore with the review of FIT payments for solar energy the coalition government has finally put forward a proposal which it hopes, if accepted will be put into place on August 1st 2011. There still remains a great … Continue read...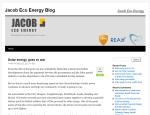 With the frightening rise in petrol costs, and as the recession digs in its claws into all of us,  it was reported this week on the energy saving trust website that not only is the electric car back, but customers … Continue reading →...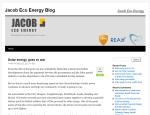 There was a time when people used to grumble about the power the new superstores like Asda , Tesco's and Sainsburys had over the little corner shop. but they have very much become part of our everyday life. The corner … Continue reading &...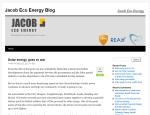 Well, when I was a kid, you had sunlight during the day and at night you had  moonlight and a whole lot of dark. And I think on the whole things havent changed that much but when I read news this week that … Continue reading →...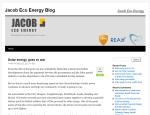 Well, we beat them at football once (1966 – 4:2) and now they are out to beat us at solar energy. Hmm. The fact is in a lot of ways they already are. But little old  Louth in Lincolnshire is bringing out … Continue reading →...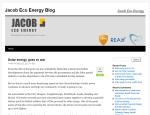 For the last couple of blogs we have bringing attention to the fact that the government has been revisiting the budget for thefeed-in tariff. Apparently when the budget was first ring-fenced in April 2010 the huge benefits were meant primarily …...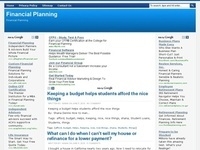 Local investor attracts financial firepower Trying to get its energy-saving products onto retail shelves, AM Conservation Group Inc. in Berkeley County has sold mos...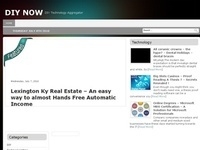 When we first came across MotionPower, a prototype system that converts the kinetic energy from cars driving over it into electricity, we mentioned we would ...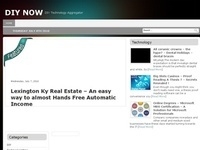 Perhaps the first step on the road to being green comes from learning a bit more about the various appliances in the modern home and ...