Blog Posts - English Site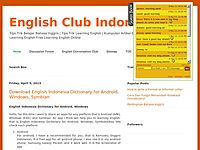 Hi.., in the before post i was gave a short explaining about EnglishClub.Com. At this time i want to give brief step to sign up for be a member in the EnglishClub.ComFor first step you must visit EnglishCLub.com, and then click on MyEnglishClub (memb...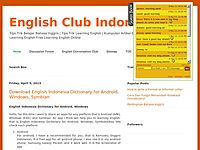 Hello, how are you all people in the world. At this chance i want to share about one site which this site is very very great site to learning about english. I think it will help you so much to learning english becouse if you are join in there, you wi...