Blog Posts - Episteme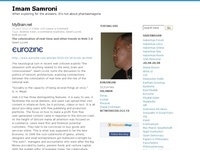 Kali pertama membaca novelnya, "Upacara," saat saya masih kelas 1 SMA Purwodadi. Beruntung ibu, yang lulusan SMA BC Purwodafi, mewariskan "Azaz-Azaz Ilmu Bangsa-Bangsa" nya Ali Basja Loebis yang berejaan van Ophuijsen. Om Kart...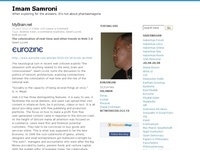 Salinan Putusan Mahkamah Konstitusi Nomor 63/PUU-XI/2013 Permohonan para Pemohon Daerah Istimewa Surakarta tidak dapat diterima. Senin Pon, 3 Februari 2013 Diunduh dari laman http://www.mahkamahkonstitusi.go.id putusan_sidang_1664_63_PUU_2013-telahuc...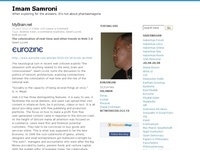 Eurozine – New world-system? – Almantas Samalavicius, Immanuel Wallerstein A conversation with Immanuel Wallerstein.Filed under: Episteme...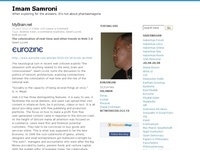 From Karl Marx to the Fourth of July By James P. Cannon 3 July 2010 http://www.wsws.org/articles/2010/jul2010/inde-j03.shtml We are posting today for the benefit of our readers an article authored by James P. Cannon, published in The Militant on July...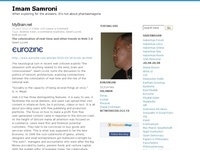 Part 1: The ISO and the American middle-class left By David Walsh 18 June 2010 http://www.wsws.org/articles/2010/jun2010/iso1-j18.shtml The International Socialist Organization (ISO) and Socialist Worker are sponsoring upcoming conferences in Chicago...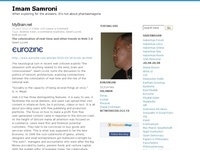 Part 2: The ISO and Barack Obama By David Walsh 19 June 2010 http://www.wsws.org/articles/2010/jun2010/iso2-j19.shtml A number of features characterize, and even determine, the outlook of the International Socialist Organization and Socialist Worker,...